Laura Cornelius' Blog: My First Months on the Job

Laura Cornelius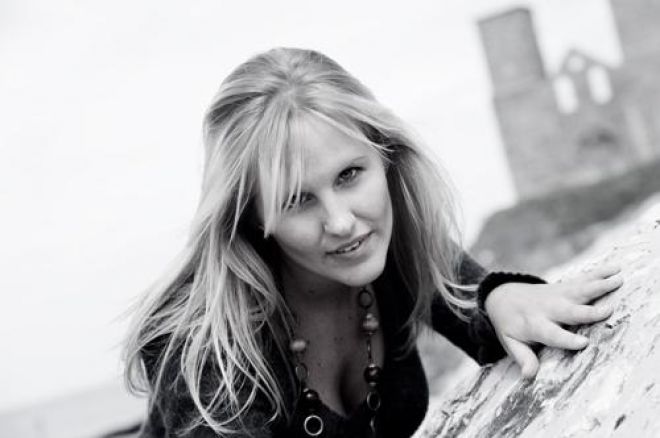 So this is my first blog as a brand new PokerNews girl. Although I say new, I feel I'm getting well into the zone now after covering EPT Snowfest, EPT Berlin and The Big Game Live. It's surprising how daunting the whole scenario was at first for me; the hours I spent trying to memorise poker player's faces and say totally unpronounceable Scandinavian names, watching hours on end of PokerNews Videos thinking 'But... I'm never gonna be as good as Gloria or Lynn'. Though the lead up was indeed tough and nerve-racking to a certain extent, I hope to be en-route to mastering my own technique of making videos fun and educational at the same time.
EPT Snowfest was such a great place to start; fun in the beautiful snowy alps with mornings free to ski, snowboard or just take a Jacuzzi at the hotel, which I have to say suited me down to the ground! Here's the very first video I made for PokerNews:
As the players began to trickle in throughout Days 1a and 1b, I listened, I observed and I took note of Gloria Balding, aka The Master. By Day 3, I felt so much more confident with my videos and I felt it was easy to see this in my style. I still cannot believe how lucky I am to have been given my dream job, combining poker, presenting and travelling. Lynn Gilmartin sure was right with her philosophy in her initials, Life really is Good. To top the event off in Austria I decided to organise a group trip paragliding, we went off the morning of the Final Table day, which proved absolutely hilarious, exhilarating and beautiful. And to end the day, young Russian Vladimir Geshkenbein took the EPT Snowfest title. If you want to take a look at the whole week for me in a recap, here's the video!
Just last week, I was asked rather spontaneously to cover The Big Game Live up at the Dusk Till Dawn Casino in Nottingham, UK. We were all rather perplexed to the whole event, as a 48 Hour Cash Game, being live-streamed for the first ever time at www.pokernews.com it was something completely new and innovative, so of course we were nervous, but also very excited. I was even a little star-struck at first as there were some really big names playing this event including Jennifer Tilly, my boss Tony G, Devilfish and David 'Viffer' Peat. As soon as I got there, the atmosphere was buzzing and I knew instantaneously it was going to be one hell of a weekend. The first day I stayed up 24 hours and didn't get to bed until 9.30am, which some of you may think crazy, but it was Jen Tilly and Sam Trickett who kept playing for 30 hours and Luke 'FullFlush' Schwartz who endured for almost 40 hours. Definitely endurance is one characteristic needed in this poker world! I waited up for one reason and one reason only, just so I could see Tony G ride into the casino on his bike! I was indeed nervous to meet Tony G at first, but as I had been introduced to his 'dolls' prior to actually meeting him, I felt a little at ease and was pleasantly surprised when I finally met him by his very dry humour and comical outlook on life!
The Big Game Live ended being a hugely successful event, with thousands of viewers logging onto PokerNews to check out the live stream and vote off the players whether or not they seem to be keeping hold of their chips. There was one hand in the tournament in particular that was so exciting to watch. I won't give it away too much, but just take a look at the look on Martins Adeniya's face and it says it all.
After this hand, Tony G just seemed to sky rocket and ended up unanimously the Event's clear winner as he made a profit of almost £150k. An amount I am still finding it hard to get to grips with after around 20 hours of work. Some of the others weren't quite so lucky, but I'm sure as Arnie said, they will be back.
After the success of the live streaming and interactivity of viewers at The Big Game Live, I really feel this is something we will see a lot more of at poker events in the future. The future is changing and evolving in terms of this technology and it really is something to embrace with open arms. I also made a video about the 'Behind the Scenes' which shows just how clever all this emerging new technology is, so take a look!
And now for me, its pack my bags time again. This time I'm bringing lots of elasticated-waist dresses. Why you may ask? Its EPT San Remo! Pizza and Poker time in Italy and I cannot wait!!
PokerNews officially boasts the best bonus in online poker on PartyPoker. Not only can you get $50 for Free, No Deposit, you can also cash in on an exclusive $50 Reload Bonus too. Check out our PartyPoker Free $50 Page for more details.