Hurry to Play in the €1,000 Unibet Open Freeroll on Friday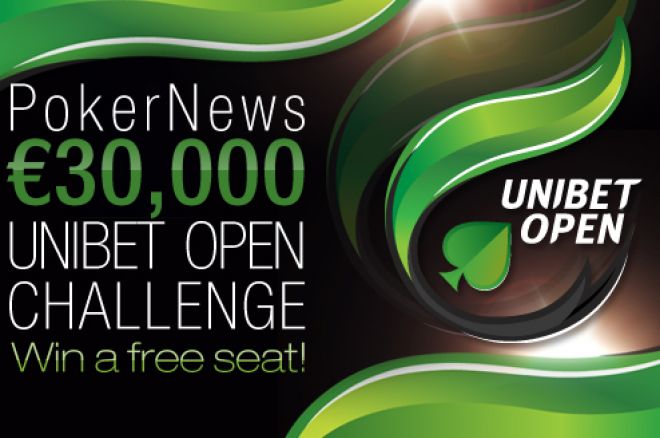 Time is running out to qualify for the next €1,000 Unibet Open Freeroll on April 29 at 2000 CET. You need to earn just 8 VIP points by the end of today to qualify. The top 20 players will also win entry into a €6,075 final on May 19 with a Unibet Open Barcelona package to the winner.
The first Unibet Open €1,000 freeroll last week proved an excellent value tournament, as only 32 people played in the event. When you consider that the top ten made the money and the top twenty players also won seats into the €6,075 Monthly Final on May 19 (Which includes a Unibet Open Barcelona package), this was a freeroll poker players will be kicking themselves for missing.
Don't let that happen for the next €1,000 freeroll, which takes place on April 29 at 2000 CET. In order to play, you must download Unibet Poker through PokerNews and earn 8 VIP points (less than $1 in rake) before tomorrow. The top 10 players make the money and the top 20 win seats to the €6,075 Unibet Open Barcelona Final on May 19, 2000 CET.
If you miss out in this freeroll, we have two more €1,000 freerolls on May 6 and 13. You can also win your place in the €6,075 final by earning 20,000 VIP points between April 15 and May 15.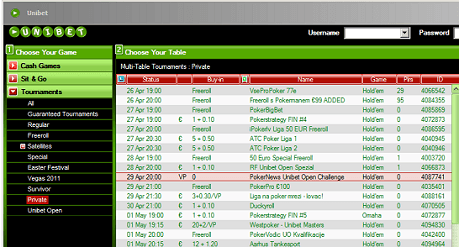 New players will also qualify for our exclusive €1,000 first deposit bonus. It doesn't matter what size your first deposit is, you will still get a €1,000 bonus. The 20,000 VIP points needed to qualify for the monthly final is also enough points to clear the bonus, plus earn even more in VIP loyalty rewards.
If you like the sound of this freeroll series, we are planning a similar one next month for Unibet Open Dublin, so sign up for a Unibet Poker account so you can play in both
If you experience any problems with this or any of our promotions, please contact our Ticketed Promo Support System.