WSOP Online Chip Set Update - We've Run out of Stock, How About and Instant £20 + further $50 Bonus Instead?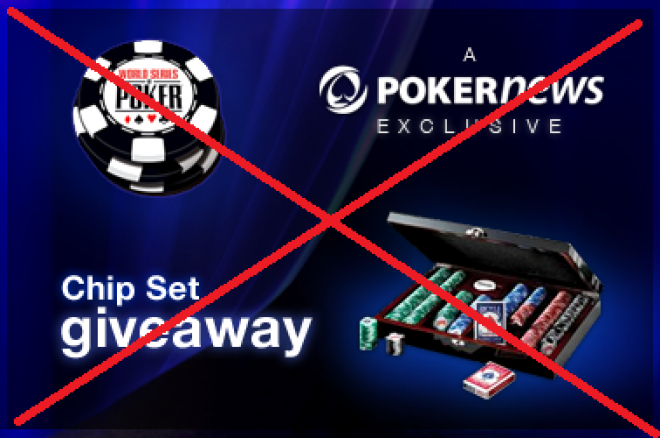 Our Free Chip Set offer on WSOP Online has proved so popular that we have officially run out of chip sets. The stock may be depleted, but that doesn't mean that added value for PokerNews readers has come to an end.
That's because we are giving players who sign up to WSOP Online via PokerNews* and earn just 75 points a bonus of equivalent value, and it's something we know you will like – cold hard cash!
So if you sign up to WSOP Online, make a deposit of $30 and earn 75 points before March 15, we will credit you with $50 direct into your poker account.
This bonus is on top of the Instant £20 bonus you already stand to get when you sign up to WSOP Online via PokerNews and it also clears 6 times faster than our competition who normally release on a basis of $10 per 100 poker points.
$80 Bonus for a $30 Deposit
So if you deposit over £20/$30, you get another $30 instantly released into your account to play with, and when you earn 75 points a further $50 exclusively from PokerNews. So a total of $80 for a just a $30 deposit and 75 points.
So an extra $50 that clears six times faster than anywhere else, which you can use to buy a poker chip set or anything else for that matter – only when you join WSOP Online via PokerNews.
*Please delete your browsers cookies before downloading the WSOP Online software, as failing to do so could result in delay of your bonus being paid out.
If you experience any problems with this or any of our promotions, please contact our Ticketed Promo Support System.