PokerStars UK & Ireland Poker Tour Manchester Final Table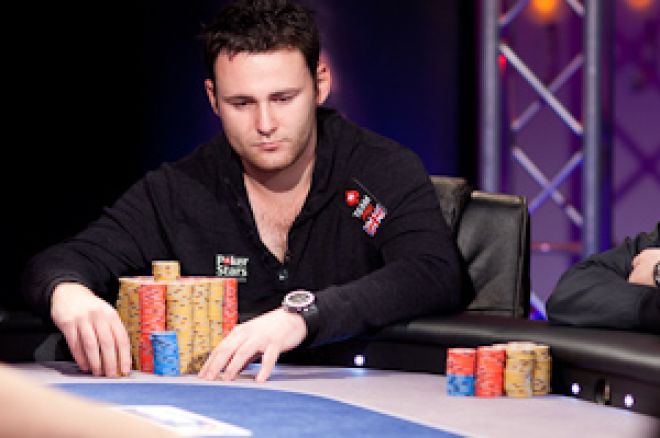 A total of 615 poker players in total made it to Manchester for the PokerStars UK & Ireland Poker Tour over the weekend, now just 8 remain. Polish Mateusz Warowiec leads the pack with over 2 million chips. 2nd in chips is none other than PokerStars Pro JP Kelly, who has been amongst the top ten chip leaders for the entire tournament and will no doubt be both a fans and bookies favourite later on today.
Just behind him is a player who has been giving us poker media types something to chuckle over, Robert Angood, who has the best poker name since Moneymaker – R. Angood.
Seat 1: Mateusz Warowiec – 2,032,000
Seat 2: Owen Shiels – 355,000
Seat 3: Michael Birt – 477,000
Seat 4: Matthew McDerra – 792,000
Seat 5: JP Kelly – 1,751,000
Seat 6: Rob Angood – 1,504,000
Seat 7: Paul Nash – 1,018,000
Seat 8: Mick Fletcher - 1,209,000
They are playing for a first prize of £74,000 later on today and you can catch up with all the action over at the PokerStars Blog.
We have one more $15,000 Sunday Million Freeroll with PokerStars left to qualify for, with $1,000 to the winner and 260 tournament tickets, including 45 Sunday Million Tickets on offer.