PokerNews Player Turns $2 into a $9,000 Everest ONE Package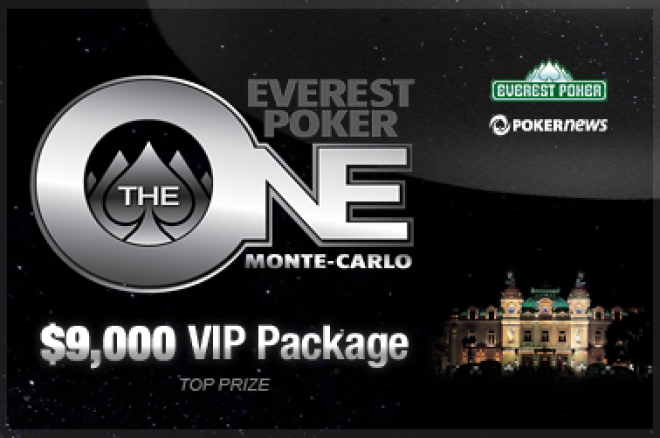 A PokerNews player from Spain has just turned $2.20 into a $9,000 trip of a lifetime to play in the Everest Poker ONE in Monte Carlo. PokerNews held an exclusive weeklong series of micro stakes qualifiers to play in a private finale to win the package on Everest Poker.
Spanish player botest only registered an Everest Poker account a week ago via PokerNews to play in this series and won his place in the finale at the last chance of asking. He came third in the $2.20 freezeout on Sunday March 20 to claim his seat in the finale, which he went on to win on Wednesday night.
Nine other players at the final table got the consolation prize of a seat in the $50,000 Guaranteed on Everest Poker this Sunday worth $109.
Everest Poker ONE Finale
| | | | |
| --- | --- | --- | --- |
| botest | Spain | 1 | The ONE Package ($9,000)[/B] |
| stpetedude77 | Russian Federation | 2 | 50K GTD seat |
| Kaiserdrache | Germany | 3 | 50K GTD seat |
| Detego17 | Czech Republic | 4 | 50K GTD seat |
| rainman63 | Netherlands | 5 | 50K GTD |
| blondie234 | Germany | 6 | 50K GTD seat |
| cccpXI | Germany | 7 | 50K GTD seat |
| Killapreast | Estonia | 8 | 50K GTD seat |
| bluffer79 | Germany | 9 | 50K GTD seat |
| PokkerMammma | Estonia | 10 | 50K GTD seat |
The Countdown to €1,000,000
Now botest will be on his way to Monte Carlo on April 21-24. The tournament is a €5000+€300 freezeout with a €1,000,000 guaranteed prize pool. There are still plenty of ways to get into the Everest Poker ONE for free, only on Everest Poker.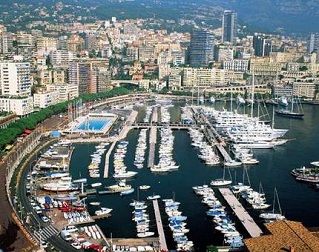 Super Satellite Freerolls
Wednesday to Monday, there is a freeroll every hour between 10:25 to 19:25 GMT. A total of 50 players a week will progress to Summit Point Satellites.
1,000 Summit Point Satellites
Wednesday to Monday at 20:30 GMT, you can either win your place in these satellites via freeroll or you can buy-in direct with 1,000 Summit Points. The winner will progress to the $360 direct satellites on Tuesdays. 2nd and 3rd place finishers will get entry into a $33 feeder satellite.
Direct Satellites
The final stage takes place on Tuesday at 20:30 GMT. You can either win your place in the Summit Point Satellites or buy in direct for $360. Two $9,000 packages are guaranteed each week.
Buy-in Direct with Summit Points
If you are a high volume player you can buy into the event directly with 1,725,000 Summit Points, which includes a three-night stay in Monte-Carlo for free.
Whatever method you choose, this is going to be one of the biggest events of the year and the trip of a lifetime. The only way you can get there for free is when you download Everest Poker – also good for an exclusive PokerNews bonus of $300 or $500 on your first deposit.