Poker Europa Magazine to Cease Publication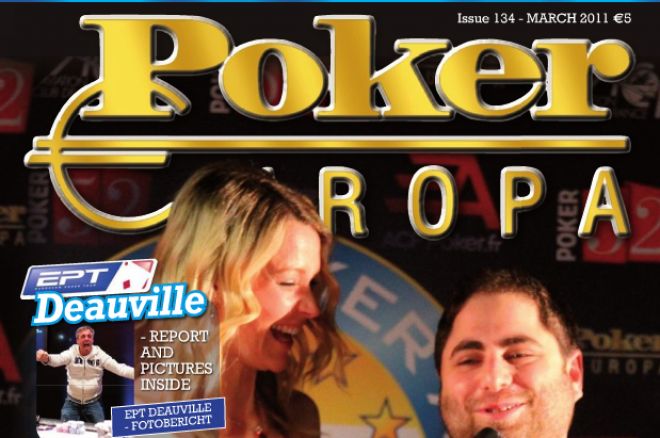 The longest standing poker magazine in Europe, Poker Europa, is to close. The upcoming April issue will be the last. It was first launched on January 1st, 1999.
Explaining the decision to cease publication, founder Nic Szeremeta said:
"As a free publication we have always depended on advertising for our revenue and since the recession this has declined by over 60 per cent. At the same time our production and distribution costs have been rising."

"Mergers, acquisitions and closure of online card rooms have weakened our potential market and the bright young things who now promote and market poker prefer to use the Internet rather than print media. Operators of bricks and mortar poker rooms are also cutting their budgets."

"The situation is not helped by the fact that some operators seem to think they can get away with not paying their bills".
The magazine multi lingual magazine was one of the first to publish European tournament listings and results. Szeremeta said the purpose of the magazine was to unite the poker scene on this side of the Atlantic:
"In this we succeeded. However the increase of such information on the Internet, supplied as it happens, now makes print publications almost irrelevant."

"One thing I know about poker is when to quit the game and this is it."
Nic Szeremeta recently won the Lifetime Achievement Award at the European Poker Awards last month. UK PokerNews would like to wish everyone involved at Poker Europa all the best for the future.
Tweet and Poke your way to riches in our exclusive $11,000 Social Media Freerolls on Bulldog777. Open to anyone who is our friend on Facebook or Twitter.