PKR Announce Version 2.04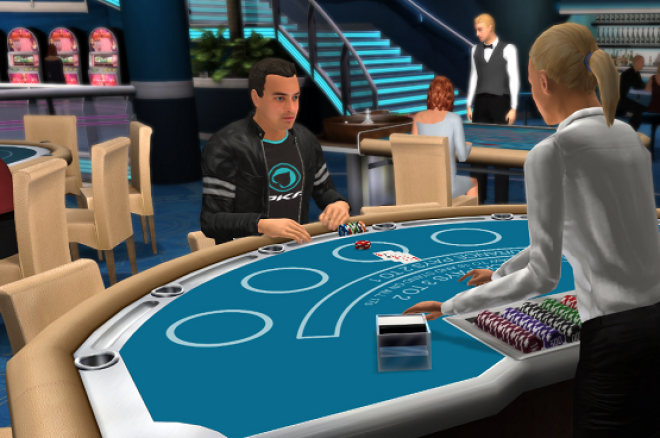 Next generation online poker room PKR today launched a further update on its award winning software, making the existing poker client even slicker and adding a brand new 3D Blackjack casino game.
The biggest improvement on the surface in version 2.04 is the introduction of a faster hands per hour rate. Shaving time off each hand dealt, players will now get even more for their money with fewer pauses between hands and more animations running simultaneously with shuffling and other dealing mechanisms. Those playing heads-up and at short handed tables will especially notice the benefits, while it also means more play for tournament players at every blind level and extra action for those playing cash games.
After extensive behind the scenes work the company has also been able to launch a new 3D Blackjack casino game, just months after also releasing its popular 3D Roulette product.
In-game voices have also had a total overhaul with 16 new player voices and eight new dealer voices added to the game. The process of re-editing the existing voices saw a host of different actor's record over 25,000 lines of dialogue. Producer Paul Condron commented, "Over a number of months, we took more than 25 actors to the studio, recording about 1,000 lines of dialogue each. From the offset, we were very focused on not only finding actors of quality, but actors with natural accents – as opposed to getting an actor from London who's CV says he can do an Irish accent."
Find out why we think PKR is one of the most unique and fun playing experiences in all of poker.