UK PokerNews Editors Column: Its Good to See the Mid Stakes on Terrestrial TV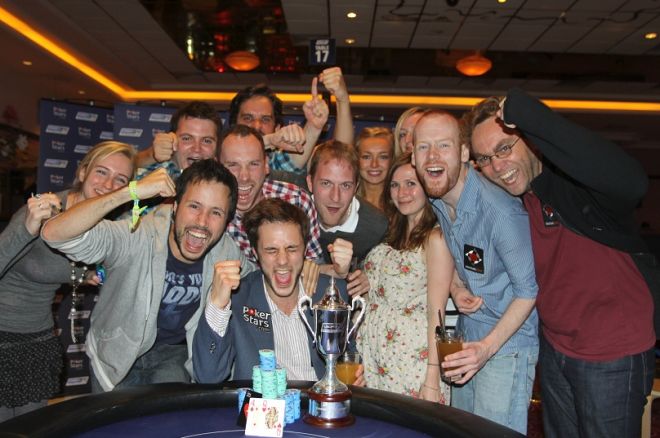 UK PokerNews Editor Barry Carter is happy to see the mid stakes being recognized on Channel 4.
It's good to see PokerStars and Channel 4 teaming up to televise the PokerStars UK & Ireland Tour. I for one really enjoyed the first season of the Grosvenor UK Poker Tour when it was shown on Channel 4 and this seems like the closest thing we are going to get to that now.
Its good to see the mid stakes on terrestrial TV, because that's what poker is all about these days.
The thing I really enjoyed about the old GUKPT show was the fact that it wasn't Phil Iveys and Daniel Negreanus. Yes there were some well-known UK pros, but the tour also showcased the everyday men and women that played these events. I really enjoyed the little segments where the non pros showed you around their hometowns and places of work. My favourite being the late Dave Smith showing us around his mobility scooter business in Chesterfield.
Rather than showing you the lavish balla Vegas/Monte Carlo lifestyle the bigger shows did, the GUKPT showed the audience that they could really be a part of the action. It showed them "If they can get on TV playing poker, we can get on TV playing poker." That's more appealing that watching Phil Ivey hopping in a private jet or playing craps with Range Rover valued chips. As much as I admire someone like Phil Ivey, I can't think of anyone more appealing to the British public in this regard than a gent like the aforementioned Dave Smith.
Sadly the show didn't start a trend for TV poker. The GUKPT show understandably couldn't maintain budget to continue broadcasting (It was always meant to be a one season thing to launch the tour I believe) and more recently TV poker has shifted much more towards the elite, invitational event.
Until now, the PokerStars UKIPT tour has already recaptured the 'anyone can turn a small buy-in into a small fortune' ideals of the poker boom and with their extensive budget can hopefully become a year in year out presence on the poker TV circuit too. There will of course be some more big names playing the tour now its televised but hopefully with a £500-£1000 buy-in we can see a few likeable Everyman type players winning big and reminding mainstream TV audiences that poker is a game where everyone can win regardless of age, sex, race, class or experience.
You can qualify for all the legs of the PokerStars UK & Ireland Tour exclusively at PokerStars.