PKR Offer 20% Discount on BAMMA 5 Tickets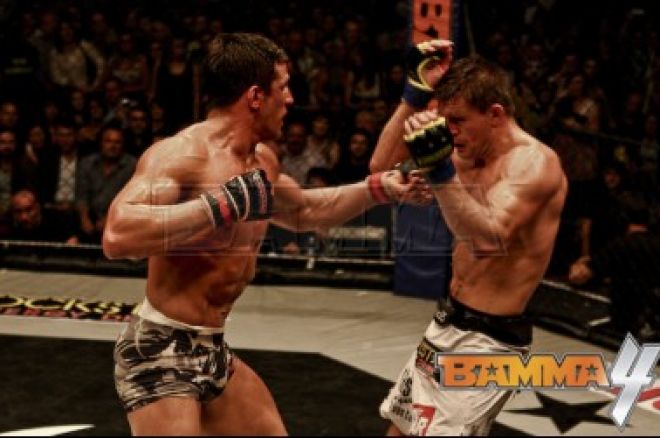 Great news for PKR fight fans! As the official gaming partner of BAMMA, PKR.com has secured an exclusive 20% discount for all PKR players wanting to buy tickets to watch BAMMA 5 live in Manchester on Saturday, 26 February 2011.
PKR fans will be treated to an estimated 13 fights on the card, notably the Welterweight Title Fight between British contender Paul 'Semtex' Daley and Japanese challenger Yuya Shirai.
Hurry! This exclusive discount expires midnight Friday. To take advantage of these great reduced price tickets just visit the BAMMA Booking Office and enter promo code 'PKR20' in the Sponsors Discount area when you make your purchase.
Find out why we think PKR is one of the most unique and fun playing experiences in all of poker.