Dusk Till Dawn Announce Another Record Breaking Grand Prix - 1,600 Runners!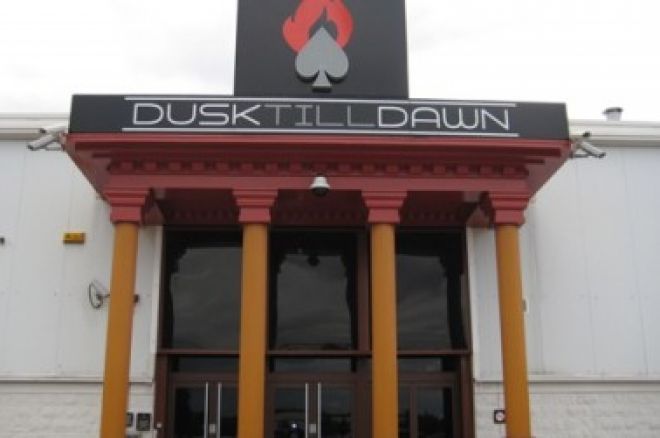 There is ambitious, then there is ridiculous, but no matter how crazy it seems we wont be betting against Dusk Till Dawn.
Nobody thought they could break the UK attendance record and host 900 players in their first Dusk Till Dawn Grand Prix, but they did and they did it with ease. Now they have announced their second attendance record event where they will be attempting to host…..1,600 runners!
Taking place between May 16-22, the next £50 Grand Prix will feature FIVE day 1s. There will be a guarantee of £80,000 which once again will ensure the best live ROI in poker for a small stakes event.
This time round, we won't be doubting them. Five day 1s will almost certainly be enough of a buffer to give nobody an excuse not to play and as ludicrous as it seems, we think this record will be easier to break than the previous one.
What more can you say about Dusk Till Dawn other than hats off to them? Not only are they keeping poker interesting but as always, they are treating small to mid stakes players like VIPs rather than feeding them crappy £5 rebuy crapshoots. We are just frightened to imagine what the Grand Prix that follows this will look like.
Deposit £20, get an instant £20 in your account followed by an exclusive $50 bonus from PokerNews after 75 points. Thats around $80 for a $30 deposit, when you sign up to WSOP Online via PokerNews.