PKR Partner with BAMMA

Jonathan Fey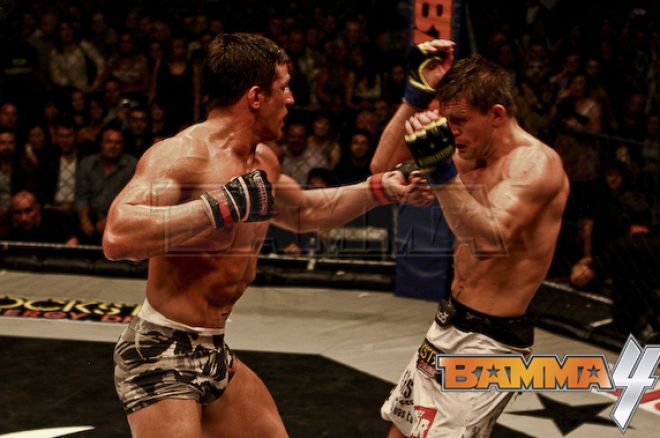 PKR has today announced plans to partner with the UK's most explosive new sport, Mixed Martial Arts, and Britain's top MMA Promoter – BAMMA (The British Association of Mixed Martial Arts). BAMMA was launched in June 2009 and is dedicated to bringing the public the best of British MMA from live events to television broadcasts in a new, exciting way. Key BAMMA fighters include Tom 'Kong' Watson, Bob 'The Beast' Sapp and Alex 'Reidernator' Reid.
PKR have signed a deal to become the exclusive Official Gaming Partner of BAMMA, which will see its branding present at all fights during the 2011 season as well as BAMMA branding and fighter imagery used in and around the PKR Poker Rooms.
Marketing Manager, Erika Schwartz Poole said, "It is with great pleasure that we announce our official partnership with BAMMA. Mixed Martial Arts is becoming hugely popular and we are very much looking forward to working with them throughout the coming year."
Vice President of Business Development at BAMMA, Liam Fisher said, "2011 is a very exciting year for MMA in the UK and to partner with such an innovative and high profile company such as PKR is a true testament as to how much this business has to offer it's partners."
Find out why we think PKR is one of the most unique and fun playing experiences in all of poker.