Catman's Column -Interview with Neil Channing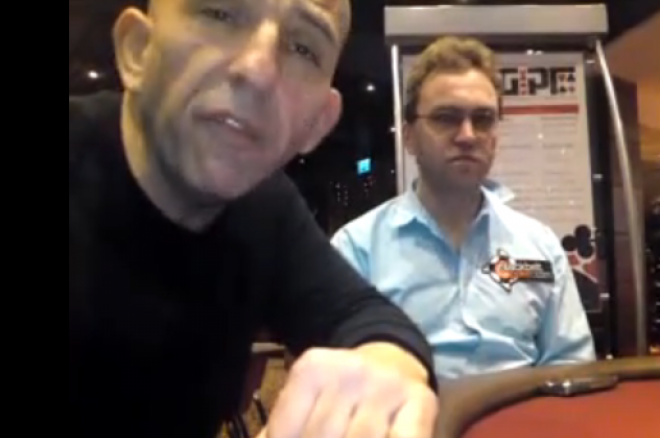 Firstly hoping Christmas has been fulfilling for you and wishing that The New Year brings happiness to all those who deserve it, and also to those it may make a better person for. This week's tales commence with my Boxing Day poker related observations.
Neil Channing and The Vic, both great British institutions.
After actually queuing to enter Selfridges Boxing day sale, I noted that one in 3 customers were from Asian origins, point is, if you have a bankroll then bugger off as quick as you can to Shanghai where you will have a massive edge over those trying the Vegas route. The Chinese are the worlds biggest cash gamblers, so if you can't find a good game in Chinatown, go where the money is. Far from the Far East, my next point of call was to go and enjoy what I love most in life, Tea and Cakes, just like my dear friend Neil Channing say's in his video interview below.
The Catgirl and I sat down in the Louis bakery in Hampstead High Street for cakes and a game of 'Durak,' A Russian family card game, whose name means 'Idiot.' Fairly apt in my case, no longer do we train in Head's Up Hold Em, cos there ain't no point unless you are playing for blood. "You will not play cards in here," said the horrifically impolite waitress. I looked at the tray full of the selection of beautiful cream cakes, and dreamt in my alter ego that I was tipping it on her head, whatever happened to customer service. Tea arrives and I sort out the deck prior to putting the cards back in the box, I mean it is Christmas, this is what people do on Christmas. Cards are going back into the box as said gaffer arrives at the table to bollock me, " No cards here," says the gentleman who is in his mid 70's. "Sir I have put the cards away, but your waitress was extremely rude," I replied.
Now Hampstead can be full of right toffs or middle to upper class, the wood panelled tea-room is now only echoing our conversation in the otherwise silent gunfight at the Ok Coral. "I am sorry but she is uneducated," he utters in very hushed tones, I couldn't hear him so I got him to repeat it four times. I apologised for his inconvenience and got on with the delights of their beautiful cakes, Catgirl was most amused. Do we learn from experience, if you had a bad education, can you repair a lifetime's bitterness? After our yummy cakes I was too enjoy the deadly silence as I stood up to leave, tipped our super charming new waitress who said to me " Sorry it's not the first time." I am generally lucky in that those who are tough enough to pick a real fight with me are either in prison or too intelligent, I seem only attract arguments I cannot win. 'The art of fighting is not fighting,' uttered the great Bruce Lee and with this in mind I bring you my next insight into the world of poker with a visit to the gladiators den: The Vic and Master of Black Belt Poker, Mr Neil 'Mike Tyson' Channing.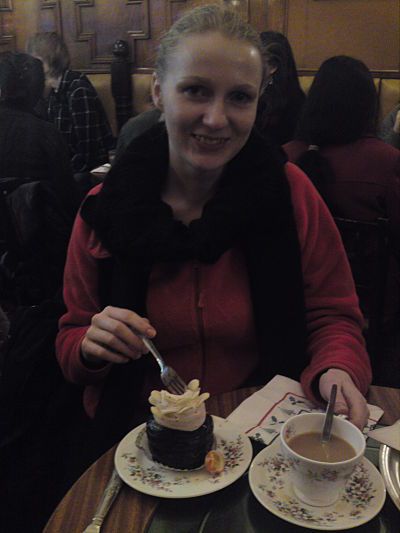 The Grosvenor Victoria Casino or The Shrine of UK Poker as I like to call it, is indefinable in it's entirety, it is simply a magnificent historical and hallowed part of European Poker history. The history is long, if you want to know it go and ask Brian Masterson or Jeff Leigh. The card room took on a new face with an expansion in 2007, boasting a high tech and user friendly 240 capacity poker arena, that is designed to cater for all and sundry. Go back a little further in time and user friendly meant you needed balls of steal as a pre requisite to entry into the chambers of what was once an exclusive sect. To become a face you would need to do hard time, time on tables and time with what was virtually an all-pro poker field. Trust me, in times gone by, walking into that card room felt like walking into the red laser sight of an SAS sniper, who you knew was on tilt.
Times have changed and the vibe is now totally relaxed, buzzing with cash games and no shortage of game selection including very low sit-downs. To play and win at The Vic is an art, the art of professional poker, and one of the greatest cash player's in the world is Neil Channing. Neil has been a part of The Vic scenery for the last 22 years and his cash training, experience, hours at table and win rate are amongst the highest in the world. The great thing about poker, is that 97% of the playing audience, will never gain the 'Live' cash expertise of Mr Channing, for knowledge can only be gained by meeting your masters and wishing to learn from time and experience at a class live table. Neil has banged away over $2.8 million dollars in tournament winnings, a massive achievement, but nothing compared with the huge amounts of wonga that have past through his fingers at cash tables. Neil Channing, like his great friend Victoria Coren are faces of The Victoria Casino, along with an absolute mass of players who have grinded out a very healthy amount of greenbacks from this poker playground. There is so much to say about The Vic and Neil Channing, hopefully the video will tell you a little more about Neil and The Vic. For anyone reading this, don't be a pussycat, missing a visit to The Vic whilst in London would be comparable to not eating waffles for breakfast in New York or missing a free sex session with Pamela Anderson / Brad Pitt. I know Neil and his Black Belt Team offer excellent poker academies, but if you want real fun and want to learn to play professional poker, there is no better way than taking your ass down to sit with Neil or Vicky at The Vic, and learn the right way. A bit like inviting an amateur boxer to spar with Mike Tyson himself, but trust me you will learn how to reach the next level.
'Quite simply the Vic is the Wembley Stadium of Poker and Channing is Beckham.'
Thanks to Brian Masterson who is normally the graveyard shift card room boss of The Vic, again one of the nicest, happiest and most friendly of card room bosses you will ever meet.
Although I haven't played at The Vic for years, I also appreciate the great work of Big Boss Jeff Leigh and the excellent dealers who look after you.
Respect to the boss of Louis Bakery Hampstead, fantastic cakes, please visit and take your cards along too.
As always please contact me with items of Poker interest via Facebook.
Wishing you all the most fantastic New Year.
Love Peace and Happiness
Catman the Poker Agent
Have you seen our new $40,000 Freeroll Series from Lock Poker? Lock Pro Supremacy not only has four $7,500 Freerolls but it also has 25 $100 Lock Pro Bounties in each tournament, so you can boost your bankroll even if you don't make the money.