Black Belt Poker London Live Returns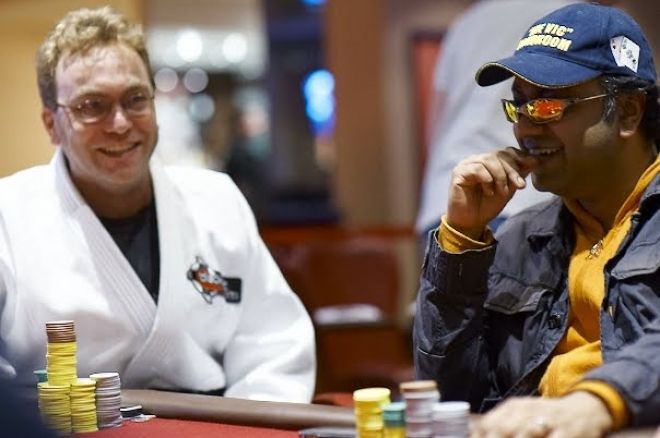 Neil Channing and Co are back at the Vic to host the 2nd Black Belt Poker Live in April. Once again the Black Belt Poker team will be hosting the deep stack tournament with an affordable buy-in, with plenty of added value along the way.
Scheduled for April 1-3, the Black Belt London Live II will once again ambush the Grosvenor Victoria Casino in London with up to 400 players battling it out for a staggering $100,000 guaranteed prize pool with the winner taking home a guaranteed $20,000 first prize as well as the illustrious trophy.
The London Live II will be a $250+25 No Limit Hold'em Freezeout with a 45-minute clock and a 20,000 starting stack, meaning that players can enjoy a deep-stacked tournament at an affordable price.
The only way to attend is to buy-in direct or qualify on the Black Belt Poker skin.
Have you seen the best first deposit bonus in all of poker? That would be our free free $50 bonus on Party Poker, its the best because its a NO DEPOSIT BONUS.