UK Pokernews Guide to Winning Satellite Tournaments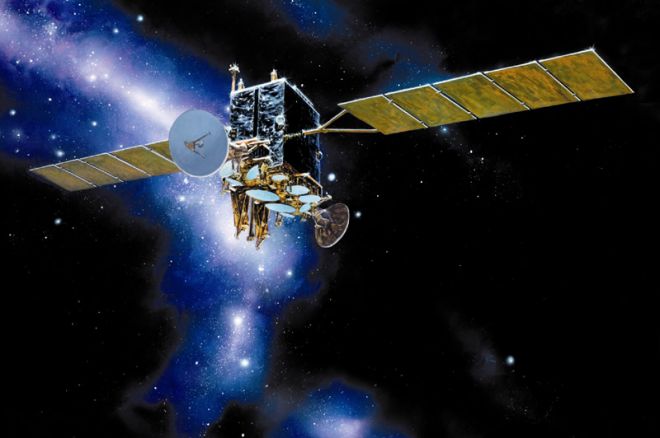 Mike Matusow once famously said that Chris Moneymaker should be given a cut from every poker tournament due to the Moneymaker effect after he qualified through a $40 satellite to the WSOP and turned it into $2.5 million. If this were the case it'd be nice to think that Moneymaker might pass on a percentage to Eric Drache, the man who it is claimed invented the satellite tournament.
A satellite is essentially a qualifying tournament to a larger target tournament and hundreds of these go off everyday in online and live card rooms and they are an incredibly popular way to qualify on the cheap to a big event.
Along with bankroll considerations the main criteria I use when deciding which satellites to play are: How likely am I to win a seat? How long will it take me to win a seat and what will be my return on investment?
I think its fine to play satellites where anywhere between one in three and one in ten win a seat but I believe the satellites that offer the best balance to my criteria are ones which offer one seat to the target event for every five to seven entrants. A good example of this is an $11 re-buy turbo satellite to a Sunday major to which the direct buy-in is $215. Here your initial buy-in, a re-buy and an add-on will cost you $31. I prefer re-buys to freezeouts in general as often there's a lot of scared and dead money in them as players will try to qualify on one bullet and also usually a third of the field is eliminated prior to the end of the re-buy period meaning that when the freezeout period begins usually one in six or so will win a seat. These turbo re-buys have a 30 minute re-buy period and usually take around an hour to 75 minutes to complete, although they take longer on Sunday when field sizes in satellites are significantly larger.
In terms of strategy for satellites obviously the ratio of entrants to seats has a bearing – for example if it pays one in three then it should play somewhat like a sit and go and if it pays one in ten then it's closer to a regular tournament. However, regardless of the entrants to seats ratio the prize pool is always flat. In the early stages of satellites it pays to nit it up and take advantage of those who are playing a bit too loose as whilst accumulation is important due to the flat payout structure it's more vital to preserve your stack at this stage. In re-buy satellites you will almost certainly have someone at your table who goes a bit crazy and you want to look to get your chips in as a prohibitive favourite (over pair against under pair for example) and avoid high variance coin-flips.
Towards the end of the re-buy period though you may find yourself needing to gamble to try and accumulate a stack as long as you're comfortable with re-buying should you lose your chips. For instance a double re-buy may give you 2000 chips, so if you find yourself with less than 2000 chips near the end of the re-buy period it's worth trying to force a speculative double up as if you bust then you can re-buy and have more than the stack you just lost! Whilst coming out of the re-buy period with the minimum stack (something like 3500 chips at 100/200/25) isn't a disaster (many a seat has been won from this position) accumulating a stack does give you the chance to wait an orbit or two before having to make a move as the beginning of the freezeout period usually sees a flurry of activity as short stacks try to double up in the knowledge that nobody has the re-buy safety net anymore.
The key to the middle stage of satellites is winning pots uncontested pre-flop as most stacks will be short to shallow (say 5-20 big blinds) and winning the blinds and antes can often add a fair percentage to your stack. In satellites you can certainly afford to blind off a bit lower than in a multi-table tournament due to the flat payout structure and you'll find you still have fold equity with a short stack. In the middle to end stages your actual cards become less important. Other factors such as position and stack size come to the fore. Big stacks should look to put pressure on other big stacks and medium stacks but not short stacks that'll be more inclined to gamble, medium stacks should go after other medium sized stacks and the big stacks that they can severely dent. As a short stack look to shove into medium stacks who won't want to risk becoming a short stack unless they've got a real hand. As always shoving from late position is preferable to early position and weak aces do not play well as they're often dominated by hands that will call.
As the bubble approaches it's likely that the vast majority of stacks will be in the traditional short stack territory of ten big blinds or less, keeping an eye on the lobby and the other tables is vital. Working out if you've got a seat locked up isn't an exact science but one way to gag it that if you're more places inside the cut-off point then there are players to be eliminated to win a seat then you're safe. For example if you're 3/15 and there are 10 seats you're inside the cut-off point by seven and five players need to be eliminated. If you find yourself in the precarious position of being say 8/15 with 10 seats being awarded then look to pick up chips off those stacks who already have a seat locked up and should be folding everything (even aces).
Of course many sites these days offer the $T system or variations of it, where if you win a seat to something like the Full Tilt $750,000 guaranteed you can unregister and use those dollars to play more satellites or smaller tournaments.
The one thing better value than a satellite, is a satellite that is also a freeroll. Like our $15,000 Sunday Million Freerolls on PokerStars