UK Pokernews Guide to the Softest Cash Games Online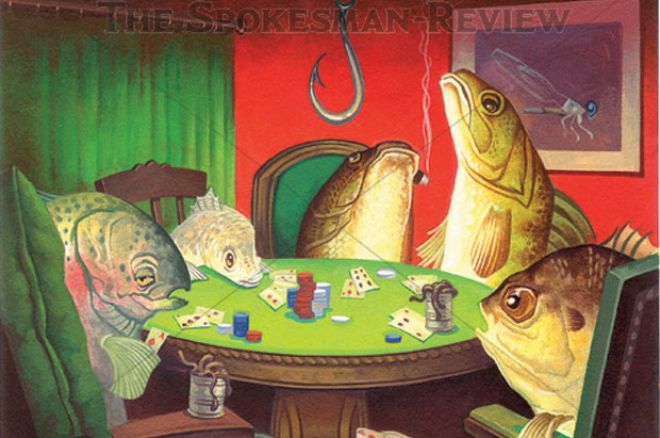 It seems to be universally agreed that online poker is getting tougher by the day, as players are learning and getting experience at such an accelerated rate. The 'glory days' of soft online poker games, particularly cash games, are over.....or are they? There are still plenty of places to make relatively easy money in online poker, mainly places that attract new players to their tables while at the same time putting off pro players. This is my guide to the softest places to play online cash games, but shhhhh, don't tell anyone else.....
888 Poker
The 888 poker network is one of the best kept secrets in poker, and where better to play than the head honcho that is the 888 skin itself? Many of the skins on this new network are affiliated with online casinos and sports betting, which means that you get a lot of gamblers treating the poker tables like a house game. The 888 skin itself has a massive sports betting and casino presence. The player pool is low, which is good because you will soon learn who to avoid and who to sit next to. There is a $600 sign up bonus on 888 poker and an excellent rewards system.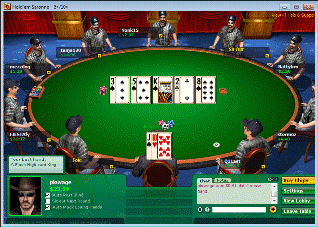 RedKings
The OnGame network is one of the faster growing networks around at the moment and is very popular across Europe. Many of the skins on the network are affiliated with online casino brands so expect a high volume of reckless gamblers, and from firsthand experience this seems like the site where players are most inclined to get their money in the middle asap. You won't be able to take them off hands, but when you do have the goods get ready to get paid. They also have five handed tables, which means much more action and you can enjoy position on the fish more often. Redkings Poker have a $1000 sign up bonus and an excellent VIP scheme, which could well see you become a member of their team of sponsored pros if you are prepared to put the hours in.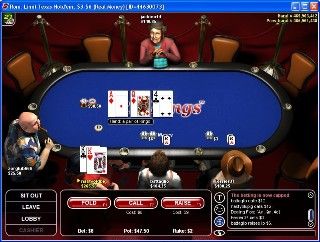 Betfair
Always has been considered to be something of a gold mine to those that frequent it, the traffic is low but the player pool is very soft and occasionally the high stakes action gets massive. What makes Betfair such a great site is that everyone who uses their world class sportsbook can play using their sports balance, which means that you get a load of tilted sports bettors out of their depths at the tables. Not only have they recently joined the very soft OnGame Network but for maximum softness you can play in the BetFair Only Tables, where you are gauranteed a good game.Betfair Poker has a very impressive sign up bonus of $2500 and lots of great promotions for high raking players.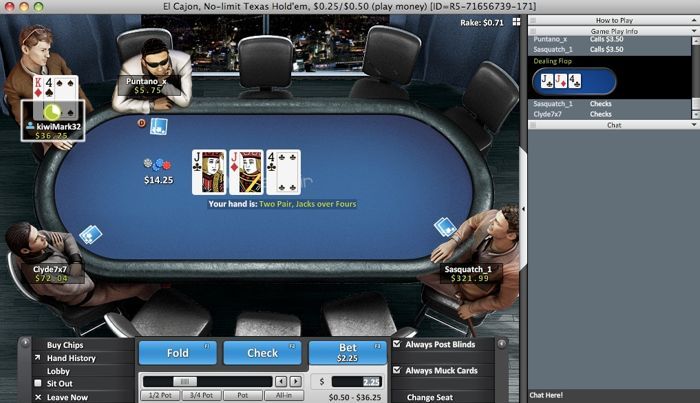 Party Poker
When people talk about the glory days of poker, they are talking about the legendary soft games that were found on PartyPoker. Although you are not likely to see that sort of action today, they are still pretty damned soft. The reason why PartyPoker still have some of the softest tables in poker is because they have always marketed to non poker players. You will see PartyPoker branding on TV, at sporting events and all manner of poker television shows on terrestrial TV. PartyPoker bring new players to the table, which is exactly why you should be ready to welcome them too.
Not only that, they have a fantastic VIP system and you can start your PartyPoker bankroll for FREE with our amazing $50 for free, NO DEPOSIT bonus promotion.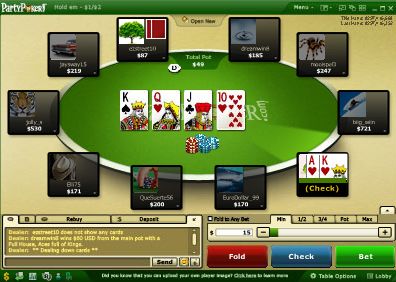 PKR
In first place is another novel poker room has value coming from the fact that it is marketed to non poker players. PKR is so impressive from a graphics and playability point of view (With its 3D interface and customisable avatars) that it feels like a video game and attracts a whole host of new players to the tables, not to mention being so much fun people forget they are losing. Likewise, pro players turn their nose up at the site, deeming it a novelty and finding it hard to multi-table. Not only is it super soft, it is growing fast with more and more new players. Add to that an impressive $800 bonus when you sign up via UK Pokernews and that makes PKR one of the best value sites out there.