Online Poker 2011: Make Your New Year Profitable at the Tables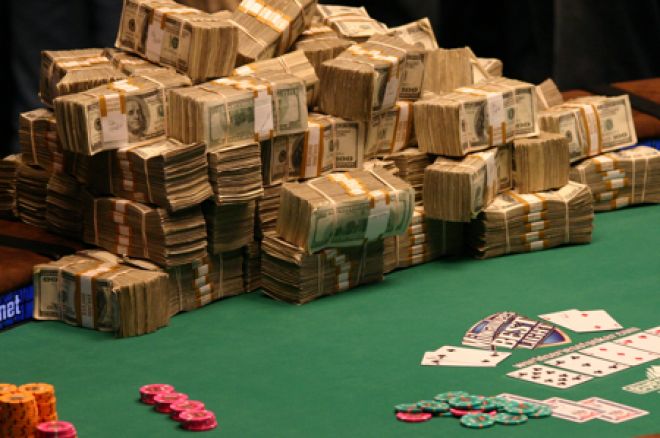 You have already probably made a ton of resolutions, and if they involve poker no doubt they also involve trying to make as much money as possible. We want to help give you the best start possible so check out our guide to the best ways to pump up that bankroll in 2011.
$50 Free No Deposit Bonus on PartyPoker
Thousands of happy Club PokerNews players have already done it, now is a great time for you to make the most of our exclusive Free $50 No Deposit Bonus with PartyPoker. You literally do not have to deposit any cash or give your bank details to get your free $50 and what's more, you will also get a free month at PokerNews Strategy on top of the money!
Just follow our Party Poker Free $50 Walkthrough Guide to get in on the action.
€10,000 New Year Freeroll – Only 11 Rake Hands to Play!

Start the new year how you mean to go on, with this generous €10,000 freeroll which guarantees €2,011 to the winner and cash prizes to anyone in the final 500. The tournament takes place on January Sunday 9 2011 and has a cap of 2011 players.All you need to do is download Betclic Poker, make a deposit of €20 or more and play at least 11 raked hands between December 6 and January 2
Download BetClic
Full Tilt $100,000 First Deposit Freeroll
Most poker rooms offer a generous starting bonus to get you going at the tables (Just like the $600 bonus that Full Tilt offer) but nobody else offers an exclusive $100,000 freeroll for first depositors every month. Not only will you be playing in a 100k tournament, the field is likely to be soft, as it will be rife with new players.
Sign Up to Full Tilt Poker
Unibet €1,000 Bonus for Every PokerNews Player
Without doubt one of the most generous sign up bonuses you will ever see. Whether you deposit €1,000 or just the bare minimum, PokerNews players will be rewarded with a €1,000 first deposit bonus. You can't find a sign up bonus like this anywhere else and it's a guaranteed grand as long as you play long enough.
Sign Up to Unibet Poker
Sell a Piece

Exercise good bankroll management and take shots in games you normally wouldn't, by lowering your variance by selling your action. Sign up a new account on ChipMeUp where you can sell percentages of your online or live play and also buy the action of some of the best players in the world.
Go to ChipMeUp
Lock Pro Supremacy
The first big PokerNews Freeroll series of 2011 and potentially one of the best. There will be four exclusive $7,500 freerolls starting in January, but that's just the start. Not only will you get to play alongside the elite team at Team Lock Poker Pro, bust one and you will win a $100 bounty. There will be 25 pros per tournament so you stand to win big money even if you don't make the money.
Sign Up to Lock Poker
Rush Poker
Yes, we know, it's been almost a year since this innovative game was introduced and many think they have it solved already. However this still has the potential to be one of the softest games of 2011 and we will tell you why = mobile phones. Rush Poker Mobile has recently been introduced and we think that with it will come a wave of degenerate gamblers wanting a poker fix on the move. Continue to play it on your computer and have a huge edge on people who should be doing something else on the move.
Sign Up to Full Tilt Poker
Bookmark Our Freerolls Page
2010 was an enormous year for Club PokerNews players with hundreds of thousands of dollars of freerolls, many of which were five figures. In 2011 the emphasis is going to be on bigger and better, as we plan on having the biggest prize pools you can find anywhere. No more $500 freerolls with 2000 people in them, watch this space for some of the biggest free tournaments in poker.
Go to our Freeroll Page