Gioco Piu Live at Metropol Grand Casino Portoroz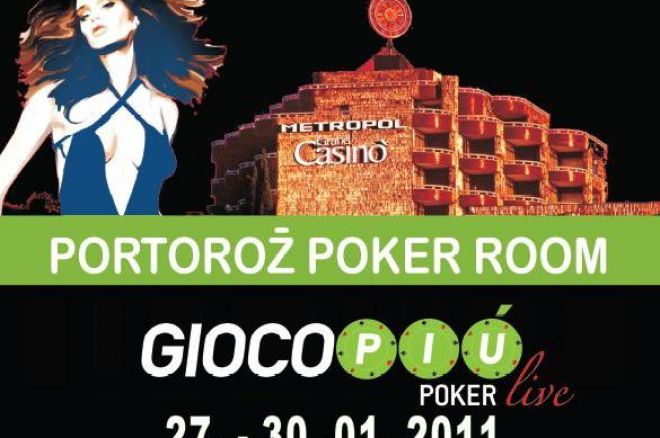 Our good friends over at the Metropol Grand Casino in Portoroz, Slovenia have announced a festival to banish the winter blues. Why are we mentioning it on UK PokerNews? Well because Portoroz is becoming very popular with travelling English and Irish players and being dubbed as Monte Carlo without the Price Tag and the best place for mid stakes players to play and spend a weekend in luxury without the expense of an EPT.
It also helps that the place is full of Italian players.
27/01/11: €40 No Limit Warm Up, 4,000 Chips
28/01/11: €70 No Limit Satellite, 6,000 Chips
29/01/11: €330 2 Day Main Event, 25,000 Chips
30/01/11: €150 Knockout, 15,000 Chips
If you quote poker when booking at the luxurious Grand Hotel Metropol, you can get rooms from €75 a night. For more information check out the Metropol Website.
Have you seen our new $40,000 Freeroll Series from Lock Poker? Lock Pro Supremacy not only has four $7,500 Freerolls but it also has 25 x $100 Lock Pro Bounties in each tournament, so you can boost your bankroll even if you don't make the money.