Catman's Column -Tour of the London Poker Scene: The Fox Poker Club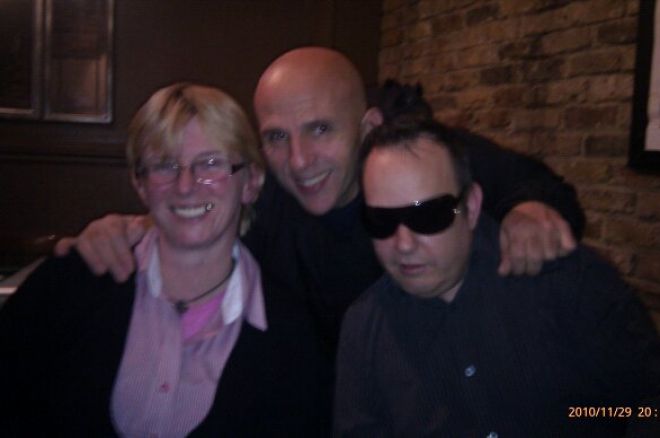 There may be snow outside, we may have just lost most of our fine Navy, including the great Harrier jump jet, but poker is booming in London. So without further ado, I shall be running a series of Catman's guide to Live Poker Venues. This week we start with the Simon Cowell of Poker, Chris North, MD of the Fox Poker Club. Next week, we will visit the shrine of European Poker, The Vic with the Mike Tyson of Poker, Mr Neil Channing. The Fox on Shaftesbury Avenue London has done everything to the letter in creating one of the best cardroom's in the UK, please do take a gander at my moderately crap video interview with Chris North, host and diamond boss of The Fox Poker Club.
The Fox Poker Club caters across the board for low to mid stakes players, for the online player moving to live play, up to those on the start of a professional grinding career. The diversity of experience available in London's Live Poker scene is second to none, and one of poker's biggest character's, Steve Blapo is back on form and leading the way in grass roots poker. The Londonpubpoker.co.uk is offering real pub poker led by a man (and woman), who are truly insane with passion and love for cheap, fun poker. I went along to the inaugural £5 pub event at The Lord Wolseley Pub 55 White Lion St, lasted ten minutes, but had a stunning draught Guinness that made life so sweet. Pub Poker guru's Steve Blapo and the lovely Linda, provide exactly what low stakes poker should be, a fun, actually 'SOCIAL' learning ground. A venue where even an experienced donk like myself can go along and play for real, but without any danger of doing one's bollox (eg nice and cheap). According to Facebook, the Landlord has kindly squeezed another Game in before Xmas on the 20th of December with an Extra 1k stack, after that the 27th December.
Poker provides a universal language, and I got another dose of adventure playing at The Olympic Casino in Riga, in what was meant to be a £1-£2 game. Prior to leaving for Riga, I played a little qualifier at The London Poker Circuit at Kensington Close, the highlight being a classic slow roll for my departure present. Having developed a name for myself in the entertainment's biz, having had a little time on TV, will always make you a target at a poker table, for some cheeky chappy abuse. Being a target is often a useful asset in a poker game, that is why so many of the top pro's like Tony G, Tom Dwan and others, do supply more than a little energy to wind other players up. But at micro stakes, there often seems to be a little more TV style drama than requisite. "Prey do tell me your fecking Twat account," I mildly blasted as some retro tard slow rolled me out of this sat. I have never yet worked out, if there really is a social side to poker.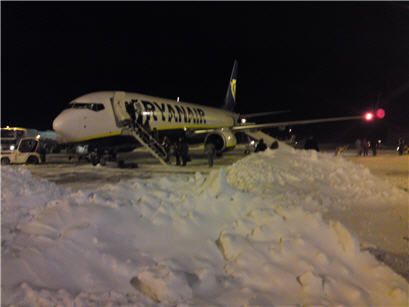 Back to Latvia and The Olympic Casino where the micro game, seems to turn into a moderately high stakes rounder's (as in the film) game, whenever I visit. Unlike the UK, flights take off from Riga, with 15 inches of snow and minus 15 temps, however on the day of my departure, Wizz Air decided not to land due to a mere snowstorm. The plus side is that The Catgirl agreed to dabble with me in our local friendly Olympic Casino. As I have recounted before, poker and gambling take on a different meaning in Easternish Europe, plenty of boozing, ritual and drama is guaranteed. I spun up my life's bankroll of a grand whilst Catgirl sat with three, most of the opposition sat with similar, with the exception of two mean looking chaps, who had Goolies (thousand pound/euro chips) equivalent to all my paltry stack. I have played this story before in Ireland, where the hundred pound game becomes massive, as they only want to pay the lower table charge, but in Latvia the game is bit more street/gangster style led. 9 hours later, copious Vodka shots and only one incident when said mean face stood up and slammed the table on losing a monkey to me. All was going well, but it was only during a brief bar break that I noticed that the lump in Mr Means jacket was in fact what I thought it might be, a full shoulder holster. We left the game with Catgirl up 2K and myself with 300 euros profit, but above all left with the ponderance as to why are real gangsters (obviously with some dosh behind them) are so much more pleasant to play with than two bob slow rolling wannabe gangster skint brats.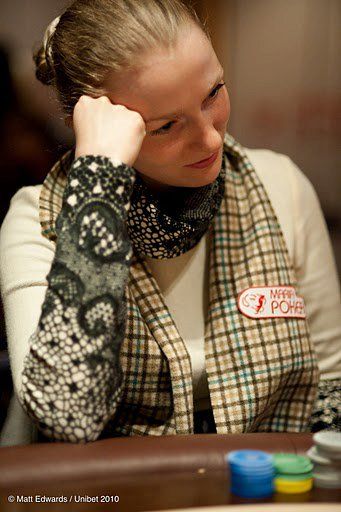 There is so much in this world that I do not understand. See that machine, it looks like a snowplough? It has something to do with snow. I have absolutely no idea how it works. But I do understand the reason for it to work. I have absolutely no idea how the Catgirl always wins at cash poker, but I believe there's a reason for that as well. I only hope we understand that reason before it's too late.
With that in mid, the Catgirl pictured below, played Marias Poker London Ladies, side event to the Unibet open (badge worn only for the fact that the ladies who promote Marias poker are bloomin great). You can sit the Catgirl at the biggest cash game you like, she rarely loses, sit her at a small Ladies event and she will still believe she can bluff a beginner. In fact the kitten is so full of fire, her psycho side, may often result in some mental chip dumping. Of course this matter is never discussed until a week later when the Catgirl comes out with the classic line: "I will play properly when I win big." (This column is never meant to make sense). The point is, poker is a disciplined art, mastering emotion and the mental control required, is possibly the greatest factor in success. The other point is, why has Gatwick airport only just ordered six snowploughs, that are of course snowbound in Germany, I feck you not.
As always contact me via Facebook if you have something that might rock the poker world.
Wishing everyone a Fantastic Christmas.
Love, Peace and Happiness
Catman the Poker Agent
Have you seen our new $40,000 Freeroll Series from Lock Poker? Lock Pro Supremacy not only has four $7,500 Freerolls but it also has 25 x $100 Lock Pro Bounties in each tournament, so you can boost your bankroll even if you don't make the money.