DTD Grand Prix Begins Today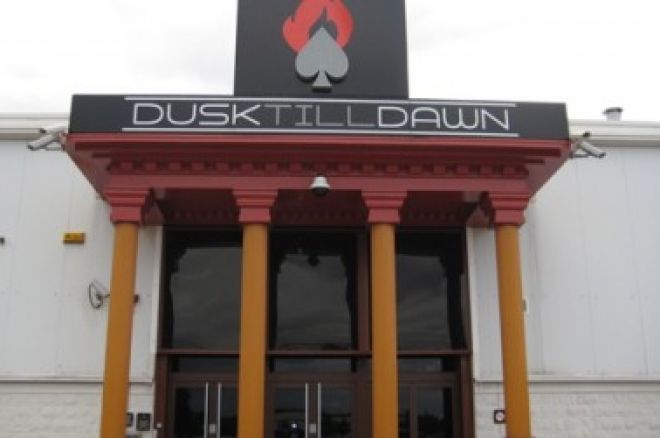 Many thought it couldn't be done, but it turns out they managed it with ease, the record breaking Dusk Till Dawn Grand Prix gets underway this afternoon. Not only did the event break the UK poker attendance record it did so a week ahead of schedule. 900 players have bought into the £50 event, smashing the previous record of 848 held by this year's EPT London Main Event.
Day 1a starts today and eventually one player will walk away with over £13,000 for their £50 buy-in. Fame also awaits as the event is being televised and soon to be broadcast on Virgin One.
In his recent update, DTD owner Rob Yong suggested an even bigger event could be in the works for next year:
"Looking at the emails to our support team and in the club, this event was oversubscribed by as least 400 – 500 players. This obviously means a field of 1300 – 1500 people is possible for us in the future. For now, I want to see how we cope with the 900 guests over Friday - Sunday, before we look at doing this type of event again. The Norwegian Poker Championships, and the Pokerstars UKIPT were big events, but the Grand Prix will be the most demanding so far due the sheer amount of entries in the tournament. We estimate Saturday could see us having over 800 people in the building; it's a good job that we have been able to get the marquee at short notice!"
We will bring you all the news from this ground-breaking event as soon as it happens!
Not only can you get a free $50 bankroll from us on PartyPoker, now Club PokerNews members are also eligible for an exclusive $50 Reload Bonus too!