BoylePoker International Poker Open 2010 Review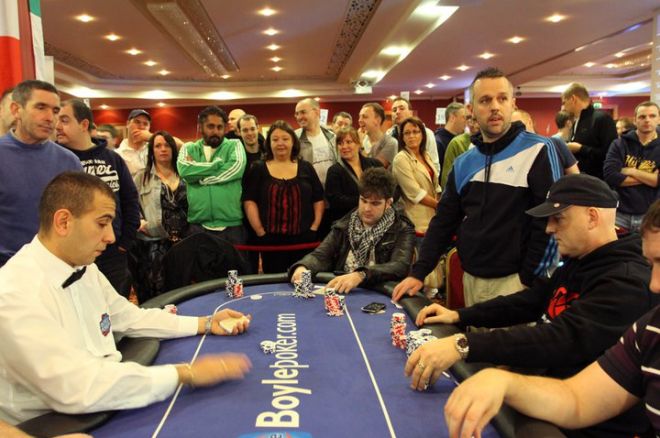 If you went onto the BoylePoker International Poker Open homepage last week you will have seen a snippet of my review from last year which they used as a bit of press blurb, it read:
"This was the largest tournament ever in Europe and I expected some concessions to have been made either to the comfort or the structure of the tournament, but I discovered neither suffered. In fact, this was much better organised than a lot of much higher stakes events and I think that the BoylePoker International Poker Open is not only a must attend event next year, I think it could be the best value event in Europe for a new player to cut their teeth."
Now if you have a busy day today, I would suggest you just read that quote and assume that everything was pretty much the same this year. Yes the BoylePoker International Poker Open 2010 was pretty much as successful, well organised, good natured and fun as its 2009 predecessor. Walking into the card room of the Regency Hotel in Dublin, it was almost as if nothing had changed and no time had passed at all – which is a good thing.
Once again a healthy mix of over 1000 locals, visitors, live players, online upstarts, recreational and professionals alike were there to prove that a record breaking amount of players could still be organised seemingly with ease. Although a lot of them were new to live poker the event went without hitch, finished on time and once again the innovation of emailing us our seat number the day before was a godsend.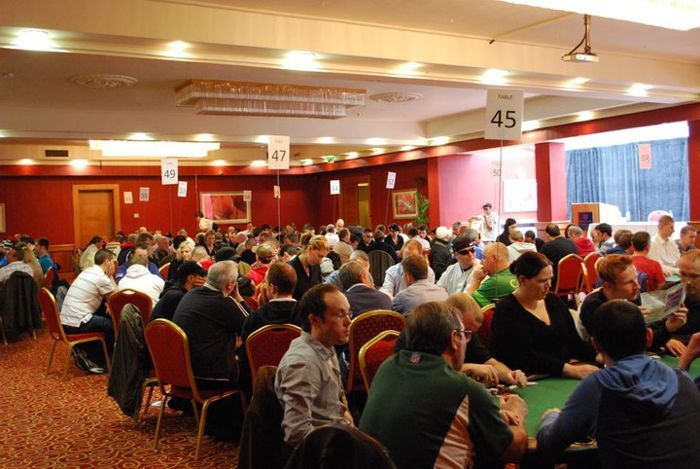 This year unfortunately their own record of 1440 players was not broken, instead we had to settle for a still-probably-the-biggest-European-field-of-the-year 1293 instead. This wasn't BoylePoker's fault, this was the French Governments fault. Last year around half the field was French which made for a terrific atmosphere, but changes to the gambling policy over there meant that the French contingent was severely depleted. That was a real shame because the French made it fun and also it clearly suggests that the record would have been pulverised had they been around.
Perhaps in its place was the first ever Irish Poker Awards, unfortunately I was deep in a tournament at the time but did manage to catch Mad Marty Wilson on the mic during the break spinning his yarns and entertaining the crowds. Rather fittingly the International Poker Open won the Best Poker Festival award on the night and it does seem the ideal venue for the awards, because it has the right mix of low stakes punters (Who voted) and household names (Who are nominated) alike.
And ultimately that is probably why the International Poker Open is such a special event. The €200 is a justifiable amount for most recreational players and the 1293 runners is enough to appeal (Both as a first prize and prestige) to the established pros. The good structure and impeccable organisation is a real treat for those of us who don't get to play in EPTs every week and is more than acceptable for those who are used to playing in Monte Carlo every year. Plus the fact that your average Joe gets to play alongside people like Neil Channing, Marty Smyth and Andy Black for a couple of hundred euros is the icing on the cake.
12 months on and the International Poker Open has retained its crown as the must attend event of the year for me. It's one of the few events I don't mind busting early from because of all of the fun surrounding it (Namely busy bars and some good side events) and for that reason I still maintain it's a superb choice for anyone looking to dip their toes in live poker for the first time. It's just a really good mix of a serious poker tournament but with a fun school trip 'running around the dorms because the teacher has gone' kind of atmosphere.
Nobody has registered for the $1000 Freeroll on WSOP.com so you could be in for a very easy night's work.