UKIPT Dublin, British Masters Teeside and Sky Poker Tour Grand Final Results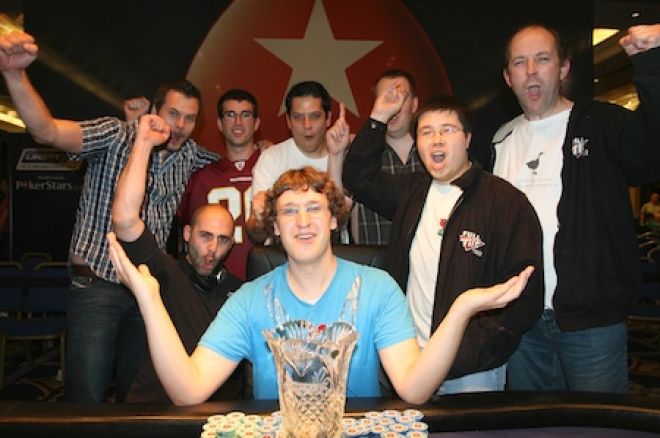 Well we said it was going to be a big weekend of poker and so it was, with countless amounts of money won, trophy's awarded and champion titles given...here are some of the weekends winners.
UKIPT Dublin
Max Silver is the winner of the Pokerstars UK and Ireland Poker Tour in Dublin main event. Silver, is only 20 years old from Tuffnell Park, London but is currently living in Dublin. You might have recently heard the name Max Silver, as he took down 6th place in the UKIPT in Edinburgh a couple of weeks ago. Now having survived a field of 589 players who each paid €500+60 to enter this main event , Max Silver has taken the first place prize of €72,000 and an entry into the £5,250 PokerStars.com EPT London event, which is the season finale to the UK & Ireland Poker Tour.
Silver said, "It feels absolutely fabulous to win...it never really sunk in that I could win until we got to the last four." Asked about the added EPT London seat, he replied, "I had already planned to play London but this is just a nice bonus! I can't wait to get back to my home town. I'll be playing a lot of events there...actually hopefully I'll just be playing one all the way through!"
Speaking of PokerStars, there is still plenty of time to qualify for our fourth $10,000 Sunday Million Freeroll with them in October. We have slashed the entry criteria so there is no reason not to join in!
British Masters Poker Tour Teeside
Dom Mahoney has won the Teeside leg of the British Masters Poker Tour. There was a strange feeling of de ja vu in the air as the very same two players who fought heads up last year where doing the exact same thing this year! Mark Trett and Dom Mahoney made this their second year of battling heads up for that first place prize. But this year instead of Mark Trett it was Dom Mahoney's time.
Day two started with DTD's September monthly deepstack winner Greg Garrett holding the chip lead but after only two hours play there were just two players left and head's up began. Not to be out played this year, Dom Mahoney decided it was turn and sent Mark Trett to the rail in second place. Mahoney won himself the British Masters Poker Tour Teeside Champion title, £14,000, the winners trophy and his seat in the sponsors play off for his chance at a £10,000 deal for 2011.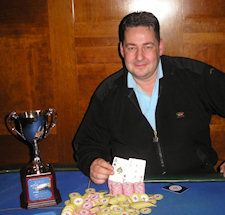 Sky Poker Tour
Robert 'bobbycat' Shiel from Sutton Coldfield in the UK has won the Sky Poker Tour 2010 Grand Final. Held at Dusk til Dawn in Nottingham, 267 players each paid £200 making a prize pool of £53,400. This was Shiell's first ever live poker tournament; he won his seat through playing a £2.40 satellite on SkyPoker. He fought his way through the final table and after a long five hours walked away with that all important Sky Poker Tour trophy and £14,500 first prize money.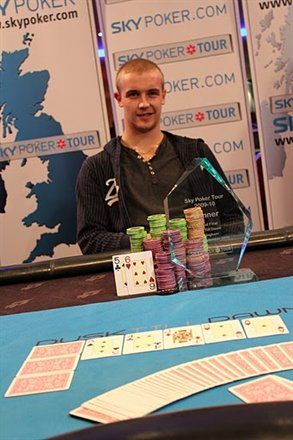 1 Rob Shiell £14,500
2 John Clark £9,389
3 Bob Drummond £8,000
4 Jason Bright £4,056
5 Andrew Maguire £3,042
6 Andrew Garland £2,282
7 Umar Khan £1,775
8 Bob Griffiths £1,268
9 Bruce Shannon £1,014