Paul Pitchford's WSOPE Diary Part 1

Paul Pirtchford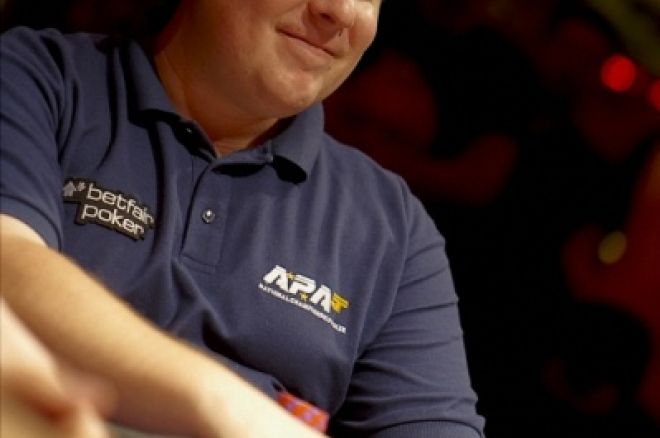 UK player Paul Pitchford went on the freeroll of his life in London this week at the WSOPE. He won his seat in the £1000 No Limit Event at the WSOPE for free after winning the Amateur Poker Association & Tour (APAT) player of the series title at the WCOAP at Dusk Till Dawn. He turned that freeroll win, which was courtesy of Betfair, into a £40,000 pay day when he came 4th in his first ever WSOPE final table.
Here are exerts from his diary which was avidly watched by the loyal rail at APAT.
Pre Tournament:
I have to say I don't feel nervous at all - a little excited but not nervous! I remember when I played the £1k Monte Carlo at Dusk Till Dawn last year, I felt nervous on the run up to the event because it was the highest value tournament I'd played. Having said that, I played a $1500 NLHE WSOP event prior to this but that was different. I was on holiday spending my holiday money in a massive field where I wasn't likely to bump into anyone too challenging till later on in the event. I knew at the Monte Carlo event at DTD, that I was likely to have a tough time of it. Although the same applies here in that there will probably be around 200 great players on my day 1c, I'm really not that nervous. I think the fact that I've been to the Empire casino during the WSOPE before (but not played) is probably helping a little as I will be acquainted with the place.
Day 1c
I'm in two minds whether to go into too much detail or go for a summary but I've opted for a long post as I think the day deserves it!
I started on table 25, seat 7. Who should be two to my left? Stuart Rutter, who has had a stomping WSOP and is in fine form. The rest of the table were unknowns though and was pretty happy with my draw. After about 45 minutes they were already wanting to move us to a new table and needless to say I loved my new seat draw.
I had two shortish stacks to my left and a guy opposite me that had about 10k when the average was 3200. He'd obviously played every pot as he had all the 25 and 100 chips. This leads me into key hand 1. I raise from the cut off and my man with all the chips in the bb flats. I have QQ and a stack of 2900 with the blinds at 25/50. The flop is 4J7hh. Nice flop for me. He checks and I lead for 225 and he calls. The turn is a 2h. He checks and I lead for 450, again he just flats. The alarm bells ring a little but given the type of player and the things I've heard him talking about, I'm not too worried. The river is a blank and he checks again! I expected a made flush to bet. His check felt to me like KJ, AJ possible J10. Because of all my reads, I decided to try and get maximum value from a J. So I bet around 1100. (The pot sizes are a bit vague in my mind.) Disgustingly he puts me all in and I have to pass with 900 back! He had Q6hh by the way.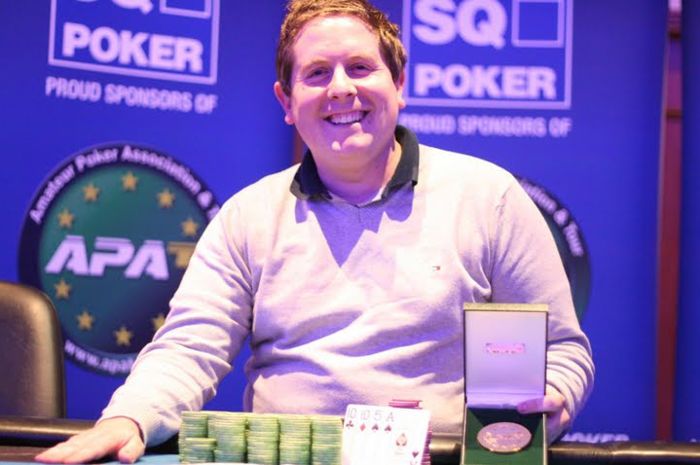 From here it's all pretty standard AJ type shoves to a bet apart from when I made a call with K high on a 44227 board when it was checked to the river and then he bet pot. Needless to say he was bluffing and I won 1/3 of my stack in that pot.
Key hand 2 was against Justin Smith, a Full Tilt Pro known to many as Boosted J. I'd been moved to table 2 where the aforementioned Boosted J and Richard Ashby resided. Justin limped from the hijack and I checked my bb with 107. The flop came 1093. I check with the intention of raising a bet and he leads for 325. I make it 900 to go with 1400 back and he tanks for what felt like 10 minutes but in reality it was probably like 3 minutes. In the end, he put me all in! I thought about it for 0.5 seconds lol. I thought he'd put me on some sort of a draw or a 9 or something so I snapped him off. Turns out I'm a fish. He flips Q10. But a Q and a 10 is no good when the turn is a 8 and the river is a 6!!! Double up!
Key hand 3. Not long after that double up, i'm sat with around 4500 and a short stack shoves for around 1500. I'm late ish and look at 77. I don't have a calling stack and I'm not to keen on a fold in this structure so I decide to isolate to take the pot. Unfortunately for me, Rich Stevenson (WarBwastard) wakes up with AA in the bb. A beautiful 7 on the river hurts Rich but puts me up to around 10k.
From here I played pretty solid. Mainly showing down strong hands and picking good spots to gain chips, and at the dinner break, I had amassed 25k or so.
The last key hand really was against Freddie Deeb who my father loves to watch not only on TV but from the bar from where he was watching me! There is a fair amount of thought goes into this so bear with me. He'd just moved to our table from the table behind us. I'd just witnessed him loose a 40k pot and knew he was pretty tilted. So the first hand I raise from the cutoff with KK into Freddie's big blind. He looks me up and down, dwells, and passes. He has about 8600 left and I can just tell by his demeanour that he wants to double up before the end of the day or go back to his room for a massage! The next hand he mucks in disgust. The very next hand I'm dealt A10hh. I look down at my stack to raise and then remember what I knew about Freddie. I know that if I raise, I probably going to have to call the 9000 or so he has behind. A10hh in my position is too strong to pass though IMO. The couple to my left are short stacks and playing relatively tight and Freddie is going to shove any two.
All this in mind I make my standard 2k raise and as expected after about a minute of eyeballing me again Freddie sticks it in with Q7cc. A harmless board with an A in the door seals a big scalp for me and a new bulging stack of 34,000.
I finished the day on 34,600 and depending which site you use for the updates, I'm 14th or 15th. Again depending which site you use, there are 75 or 83 players left. They pay 54 with £127k and the beautiful bracelet going to the eventual winner.
I can honestly say that if I had to go home now, I'd be happy. I can't thank APAT enough for getting me into this event. Playing and getting the better of players like Richard Ashby, Justin Smith, Feddie Deeb, Dan Shack and Stuart Rutter has been amazing. However, there is a job at hand. First priority is cashing. The 2nd is getting that bracelet.
Stay tuned for part 2.....
You can qualify for APAT events or buy in direct exclusivley at Betfair Poker.