Dusk Till Dawn to Attempt to Break the UK Attendance Record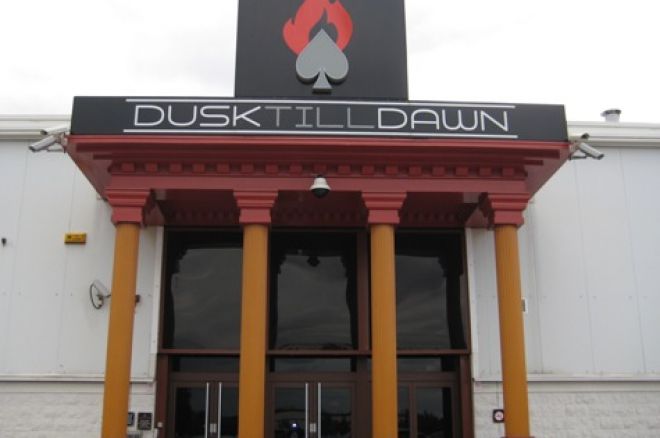 Dusk Till Dawn, the home of UK poker, are preparing to break the record for the largest ever UK tournament attendance. The current record is 730 at EPT London (which itself could get broken later on this month at the next one) and on October 29-31 the Dusk Till Dawn Grand Prix will attempt to get 800 to meet its £40,000 guarantee for its £50 entry fee. There will be a cap of 900 in total.
Dusk Till Dawn Owner, Rob Yong, says this is the most exciting event ever to be staged at the club:
"We had to set it above the current UK record of 730 runners to show we are serious about breaking it. I also wanted the buy-in to be accessible to all bankrolls, so for a modest buy-in of £50, players will get a great structure with 10,000 chips and a 45 minute clock. With that in mind, the guaranteed £40,000 prize money means that this tournament is equivalent to a £500 entry tournament with 80 runners - so the value is simply amazing for our players.
Registration will be online only, to prevent a mad queue at the cash desk in the club.
"I am excited but also a bit nervous. Obviously we really hope that the event will be a success and we get as close as possible to the 730 record. I am expecting a sizeable overlay as this is our first attempt, so anything above 500 runners would be reasonable. However, we do have over 40,000 members, and with such good value on offer, if our members get behind this event and support us, we might get a pleasant surprise."
Dusk Till Dawn Grand Prix 2010
Friday 29th – Sunday 31st October 2010
DAY 1A 1:00pm Friday 29th October 450 Cap
DAY 1B 1:00pm Saturday 30th October 450 Cap
DAY 2 1:00pm Sunday 31st October
(Doors open at 12 noon everyday)
Buy-In: £50 + £8 (Through Dusk Till Dawn Online Poker ONLY – No Cash Entries)
Registration Closes 11am Friday 29th October
Prizepool: Guaranteed £40,000 (800 runners)
Structure: 10,000 Chips, 45 Minute Clock
There is still time to qualify for the first Lock Poker Sign Up Only $750 Freeroll tomorrow!