UK Pokernews Roundup: Lam Trinh Wins British Masters Poker Tour Nottingham, Huge Turnout for Stoke Anniversary Cup, and more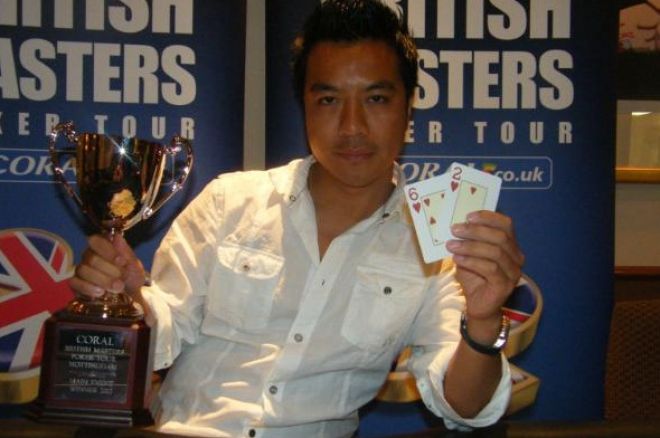 Lam Trinh Wins Coral British Masters Poker Tour Nottingham
61 players descended upon the Gala Casino in Nottingham for leg 4 of the Coral British Masters Poker Tour. The action was fast and furious over the two days and the eventual winner was the fastest of them all. Lam Trinh was in top gear for the entire tournament never slowing down from his fast aggressive style, which took him all the way to the heads up match with Tom Fielding and to the title.
Congrats have to also go to Tom Fielding who not only made his third final table of the tour and his second runner up finish, but also has potentially locked up the player of the year race with two events to go. Both Lam and Tom will meet again at the end of the year to play in a sponsorship play off.
1st...Lam Trinh £11,580
2nd...Tom Feidling £7,020
3rd...Aarun Bernard £4,270
4th...Dave Maudlin £3,050
5th...Julian Davies £2,140
6th...Mike Moore £1,520
7th...Danny Hernon £920
The next leg is in 6 weeks time in Stockton on Tees.
Andy Wright Wins Huge Stoke Anniversary Cup Event
A gargantuan 344 players participated in the one day £150 Stoke Anniversary Cup on Sunday, which boasted £4000 in added money and a satellite seat to the WPT London Main Event. Despite being such a huge event it still managed to finish at the relatively early time of 3.00am, when Andrew Wright emerged victorious over Spencer McKay, for the sum of £12,000.
1st...Andy Wright £12,000
2nd...Spencer McKay £10,000
3rd...Harish Boat £6,500
4th...Ted Eames £5,250
5th...Charlie Kyriakou £4,000
6th...Colin Fitzgibbon £3,000
7th...Theo Georgiou £2,000
8th...Paul Johns £1,500
9th...Maz Iqbal £1,100
10th..Thomas Thompson £750
Congratulations to the Stoke Circus for surpassing expectations and creating a fantastic event. Tournament organisers let this be a lesson to you, add some value to the event and they will come.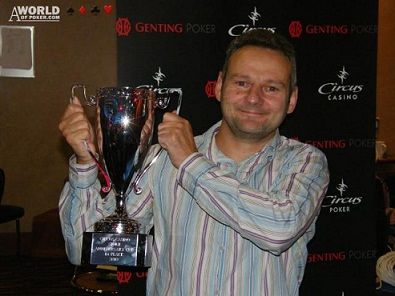 Pictures from both events courtesy of www.aworldofpoker.com who provided Live Updates from both tournaments.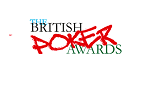 Vote in the British Poker Awards
In case you missed it, voting has now opened for the first ever British Poker Awards in London in September. Pokernews are getting in on the action and have sponsored the Best UK Poker Forum category. To place your vote go to www.thebritishpokerawards.com