Grosvenor UK Poker Tour Sponsorship at Blue Square Poker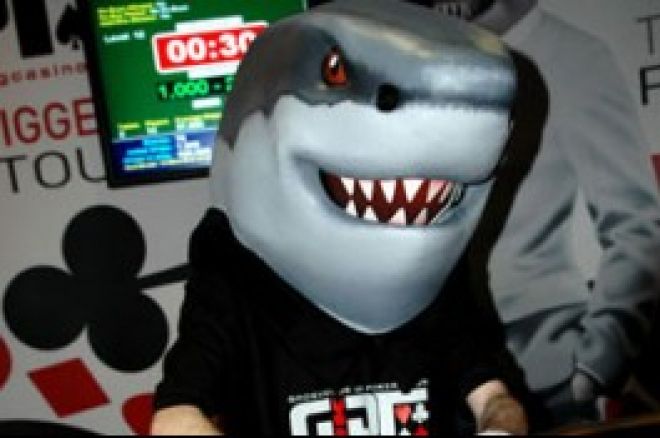 Some people say poker sponsorship is dead but its alive and kicking at Blue Square Poker. That's because the poker room that brought you the Grosvenor UK Poker Tour has a fantastic loyalty scheme which could see you sealing a deal to play in live events for nothing but your time at the tables.
The Knockout Loyalty Scheme allows players of levels Cruiserweight, Heavyweight and Super Heavyweight to convert their KO Loyalty Points to GUKPT Live event packages. It looks like this:
Cruiserweight Sponsorship Package
Cruiserweight level players can enter into £55 Super Satellites to GUKPT main events for £45 ($72 approx) by redeeming 11,000 Knock out points.
Heavyweight Sponsorship Package
Heavyweight level players can enter into £330 ($530 approx) GUKPT side events for £265 ($425 approx) by redeeming 34,000 Knock out points.
Super Heavyweight Sponsorship Package
Super heavyweight players can enter into £1070 ($1710 approx) GUKPT main events for £850 ($1360 approx) by redeeming 82,000 Knock out points.
As you can see, in reward for your loyalty you get a cut priced entry into GUKPT events. If you cash in the event you play in, part of your winnings will be reinvested into a sponsorship fund to play future GUKPT events as so:

If that hasn't already sold you, the Knockout Loyalty scheme also has big cash bonuses and freerolls to its most loyal players. Not to mention a fantastic $500 sign up bonus and free £11 and £55 tournament tokens when you join Blue Square Poker via UK Pokernews.