Club PokerNews Currently Hosting Five Freerolls with Prize Pools of $10,000 or More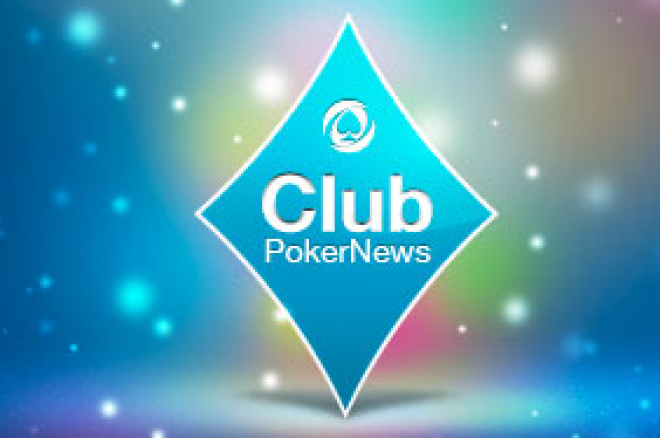 For obvious reasons nothing beats a poker freeroll for sheer value, the chance to turn nothing into something and the only commitment is your time. The unfortunate truth though, is that it's hard to get something substantial for nothing and most freerolls you find will see 3000 players grinding away to win a tournament with a $250 prize pool.
Unless of course you are a member of Club PokerNews.
In case you didn't know, Club PokerNews is one of the few places where you can regularly find poker freerolls with prize pools that boast five figures. Right now we have five freerolls upcoming with prize pools of $10,000 or more and you can still qualify for all of them.
On top of that we have well over $150,000 in freerolls on offer right now and we are adding to them all the time.
The current five figure freerolls we have on offer are:
William Hill Pokernews $20,000 PayDay – August 22
Winner Poker Super $10,000 – August 29
Pokerstars $10,000 WCOOP Freeroll – September 5
Winner Poker Super $10,000 – September 16
William Hill Pokernews $20,000 PayDay – September 19
The qualifying criteria is ridiculously low for all of them. Both Winner Poker and William Hill freerolls are on the iPoker network and require you to generate 100 loyalty points per tournament in a specified qualifying period. 100 points equates to less than $4 rake on William Hill and $6 on Winner Poker, so you can really get it done in less than an hour. On Pokerstars you need to earn 250 VPPs in the qualifying period, which is the equivalent of 1000 hands of $0.25/$0.50 no limit or 46 $5.50 SNGs.
All in all, you could comfortably qualify for all five freerolls in the equivalent of an evening and be playing for $70,000 in freerolls with a relatively small number of entrants. If that wasn't enough, you could also be in line to get a maximum of $1700 in first deposit bonuses if you are a new customer to these rooms.
And don't forget that if you sign up to these poker rooms via PokerNews, you will be eligible for all future promotions we run with them. Just like anyone who has previously signed up to these three poker rooms via PokerNews will be eligible for these freerolls (For example William Hill are currently hosting $71,000 of freerolls in total with us).
While most poker websites freerolls are getting smaller, Club PokerNews freerolls are getting bigger all the time. Make sure you sign up to our Freeroll Alert Service on our Freeroll Listings to keep up to date with the best exclusive freerolls in online poker.