UK Pokernews Roundup: Mark McCluskey Wins Coral British Masters Liverpool, Fox Club Sponsored by PKR, and more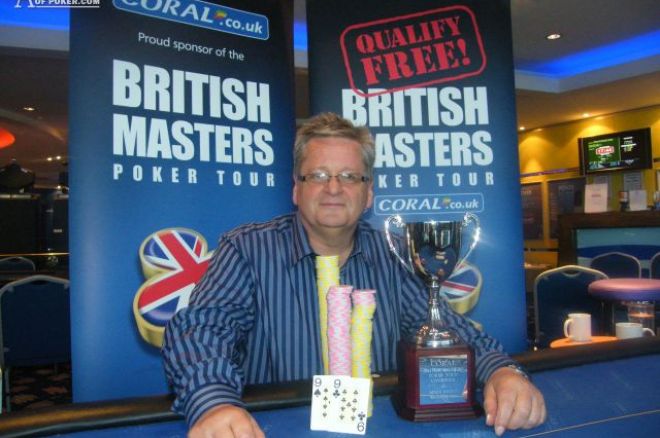 Mark McCluskey Wins Coral British Masters Poker Tour Liverpool
With all the pros in Vegas and a very busy weekend up and down the UK with the Club Championships (And the World Cup Final) just 51 players took part in the Liverpool leg of the Coral British Masters Poker Tour. The £500 main event saw London based Scot Mark McCluskey take down top honours following an hour long heads up match with John Cullen.
McCluskey is a former BlackBelt Poker Grader and he took down £9,430 for the first prize as well as a seat in the Coral Sponsorship playoff at the end of the year.
1st Mark McCluskey £9,430
2nd John Cullen £5,610
3rd John Callaghan £4,340
4th Ron Wilkinson £3,060
5th Ky Hutchinson £2,040
6th Brian Martin £1,020
The tour hits Nottingham next at the Gala Casino between July 30th to August 1st.
PKR Sponsors Fox Poker Club
Excitement is starting to amount London's first fully licensed poker venue, the Fox Poker Club, which opens next month. Now we can reveal that top poker room PKR have been announced as a sponsor for the 6500 square feet venue. The club will be able to host 200 players at once and will have a host of daily tournaments and cash games, as well as free afternoon tutorials.
PKR Marketing Director Simon Prodger said, "This is a great opportunity for PKR. To have a fully licensed poker room in central London is fantastic for the poker community, and we look forward to seeing it flourish as we host events at the venue."
Chris North, Managing Director of the Fox Poker Club commented, "I'm extremely pleased to partner with such an exciting company as PKR. We have similar goals of bringing poker to a wider market."
The Fox Poker Club in association with PKR.com is situated at 93-107 Shaftesbury Avenue, London W1D 5DY. The club is accepting pre-registration memberships via their web site, www.foxpokerclub.com.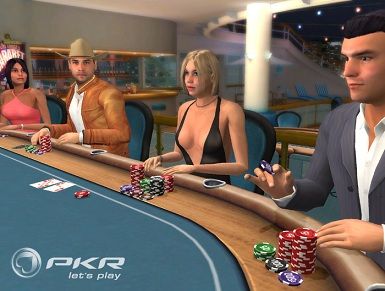 We think this is a perfect partnership as PKR is one of the most fun and sociable online poker rooms in the world. Find out why PKR is such a unique playing experience in our exclusive guide to playing on PKR. Don't forget you will be eligible for a whopping $800 sign up bonus when you join PKR via UK Pokernews.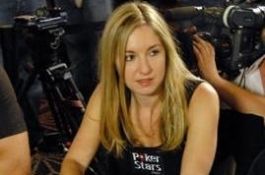 Vicky Coren Legal Dispute
Over on the Hendon Mob Forum an unusual legal dispute is being aired in public surrounding Vicky Coren. It seems she has landed herself in hot water for incorrectly describing a fellow poker player's tattoo in her book "For Richer for Poorer, A Love Affair with Poker". Check out the thread for yourselves because we are staying well out of it, below is an offical statement from Vicky's website:
"In the first edition of Victoria Coren's book, "A Love Affair with Poker" she refers to a tattoo that Kate Szeremeta, a fellow poker player, has as showing "Ben Elton's face tattooed in four colours across her stomach." In fact, the tattoo is a heart shaped tattoo (the size of a £2 coin) with Ben Elton's name written across it above her hip. We apologise for the fact that Kate Szeremeta's tattoo was incorrectly described and are happy to put the record straight."
WSOP Main Event Live Updates Tonight
Stay tuned to our WSOP Main Event Live Updates for all the action from day 3 tonight. Don't forget you can also do it from your iPhone with our brand new Live Reporting App.
While you are watching our Live Updates you can win money for free. That's because Pokerstars are kindly hosting a series of $2,000 PokerNews WSOP Reporting Freerolls when the main event gets deep on July 15, 16, and 17 at 19:05 EDT. To register for the freeroll you just need a PokerStars account and the password which will be released a few hours before the tournament is to begin.