UK Pokernews Roundup: Main Event Day 1B Chip Counts, London Poker Festival Announced, and more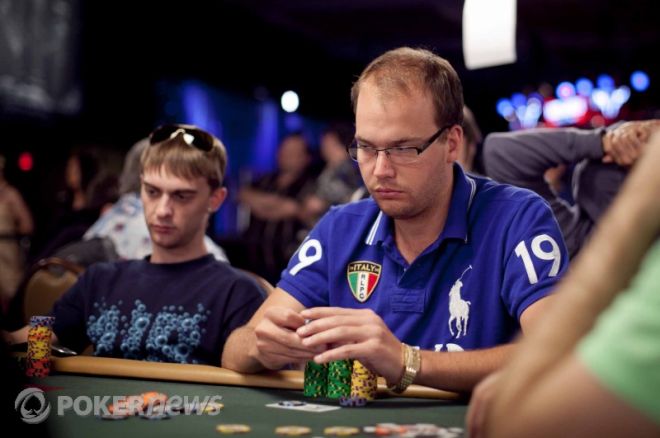 Main event day 1B
A much bigger turnout for the second starting day of the main event last night, with 1489 players whittling down to 1021 after 12 hours of play. Once again no Brits make it into the top ten overnight chip counts but there are still plenty of notable UK players coming back for day 2. Bracelet winner James Dempsey tops the UK counts with 79,000 closely followed by triple crown winner Roland De Wolfe with 70,000.
Ben Vinson, James Keys and Ian Woodley had good days with 68,000, 67,000 and 66,000 respectively. Also holding their own are Stephen Chidwick, John Duthie, John Eames, Julian Gardner, Roberto Romanello and Jon Kalmar.
Notable UK day 1b bust outs include Sam Trickett, Keith Hawkins and Liv Boeree.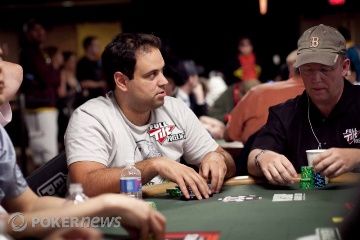 Stay tuned to our WSOP Main Event Live Updates for all the action from the biggest event in poker this evening.
While you are watching our Live Updates you can win money for free. That's because Pokerstars are kindly hosting a series of $2,000 PokerNews WSOP Reporting Freerolls when the main event gets deep on July 15, 16, and 17 at 19:05 EDT. To register for the freeroll you just need a PokerStars account and the password which will be released a few hours before the tournament is to begin.
London Poker Festival 2010
As we all know London becomes the centre of the poker Universe in September with the EPT/WSOPE/WPT/English Poker Open all hosting events in the capital. Now its official as September will be known as the London Poker Festival. On top of the big tournaments, there is also going to be Poker in the Park, the British Poker Awards and a whole host of other events.
The British Poker Awards will be an open to the public poker awards ceremony celebrating British success, followed by a pro-am tournament. Also taking place during London Poker Festival will be charity tournaments, a rock concert and Baller Strip Poker championships (No idea what that is but we can guess).
Stay tuned to UK Pokernews for more on this exciting month of poker in the UK.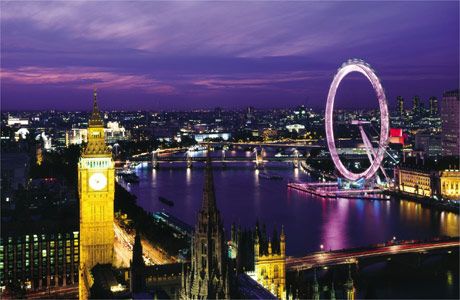 Online Poker Traffic Drops During World Cup
A report in the Independent today claims that online poker has slumped during the World Cup. They sighted a PartyGaming report which suggests that poker revenues can fall by 13% during the World Cup and the Summer weather. One factor the report doesn't mention which no doubt will also have had an impact is the fact that the WSOP is also taking players away from the online felt too. I can say as one disgruntled football fan that I wish I had been playing poker instead of watching the England football team this year in South Africa.
Still Time for $15,000 in Winner Poker Freerolls Next Week
A fantastic $5,000 and $10,000 freeroll are on the table for anyone who joins Winner Poker via UK Pokernews next week. With very low qualification requirements and eligibility for all our future Winner Poker freerolls (Of which there are many) this one is not to miss. Check out the $15,000 Freeroll Guide for more information.