UK Pokernews Roundup: James Dempsey Signs With Full Tilt Poker, Mark Brittain Wins Sky Poker Tour Swansea, and more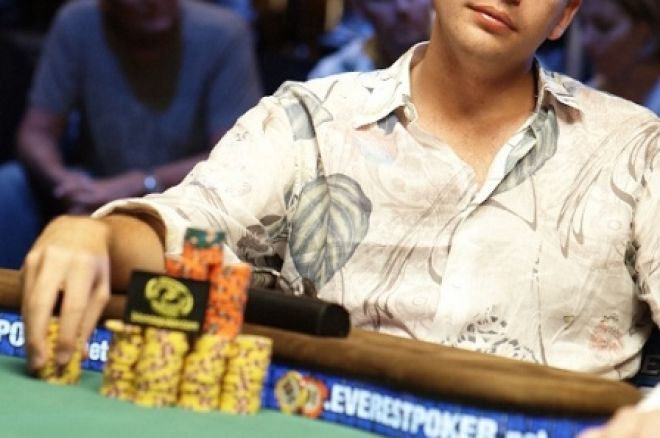 James Dempsey Signs With Full Tilt Poker
Following the best ever year by the United Kingdom at the World Series of Poker it comes as very little surprise that some of our big hitters are being linked to sponsorship deals. Pot Limit Hold'em bracelet winner James Dempsey has been unveiled as a Full Tilt Poker red pro, where he will join fellow 2010 Brit Bracelet winners Praz Bansi and Richard Ashby. He starts off his new role by playing in the Full Tilt Poker Million this week.
Mark Brittain Wins Sky Poker Tour Swansea
The 5th leg of the popular Sky Poker Tour Season 2 took place at Aspers Casino in Swansea over the weekend, where it was a full house as usual. The field included the aforementioned James Dempsey who bust out near the money, leaving Mark Brittain to take down the honours. Brittain took down £4,000, the trophy and a seat in the £250 grand final at Dusk Till Dawn on September 11 .
1 Mark Brittain £4,000
2 Chris Blaynee £2,600
3 John Hier £1,800
4 Tommy Dyer £1,350
5 Steve Luke £1,050
6 Alan Thomas £900
7 James Limmer £750
8 Carl Williams £600
9 William Taylor £450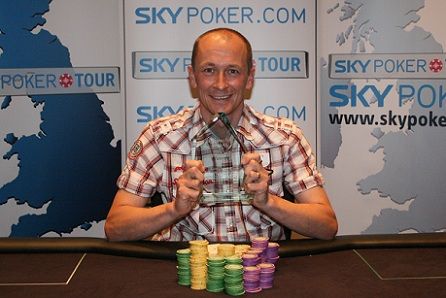 $10,000 Sunday Million Freeroll
On August 8th at 8:35 GMT Pokerstars and Pokernews are hosting an exclusive $10,000 Freeroll with tickets to all the Sunday Majors on offer. Big money and 22 Sunday Million tickets are on offer, plus nearly 200 others will win a seat in the Sunday 200 Grand. All it costs is 250 VPPs for new Pokernews referred customers, find out more on our $10,000 Sunday Million Freeroll Page.
The Payout
1st: $1,241
2nd: $711
3rd: $496
4th: $281
5th - 27th: $215 Sunday Million Ticket
28th - 239th: $11 Tourney Ticket
Late Night Dog Poker
It's rare that comedies manage to make us laugh when they send up poker but this offering from Mitchell and Webb on the BBC did make us titter a little.