Build a Bankroll for Free with UK Pokernews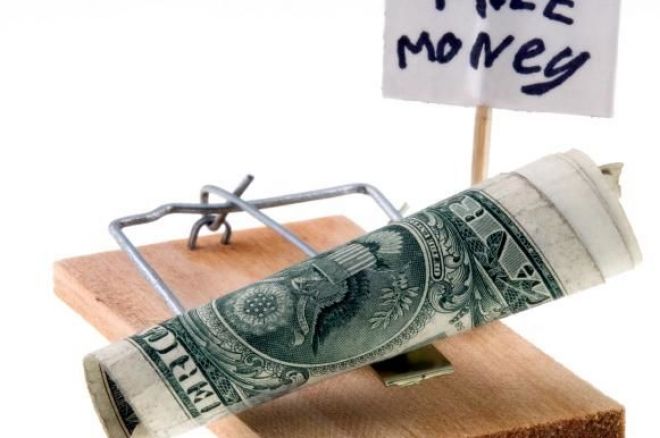 Annette "Annette_15" Obrestad famously started her bankroll from nothing by playing online freerolls and building up to bigger and bigger buy-ins, 6 years later and Annette has harvested herself millions of dollars in poker winnings. This just proves that you don't have to have a huge roll of £50 notes in your back pocket to start a poker bankroll. So why not try and build yourself a bankroll the Annette_15 way and who knows where you might be in a few years time.
At UK.PokerNews you can gain entry into exclusive freerolls and get free bonuses without having to generate rake at many different poker sites and here I'm going to tell you about some of the best around.
Sign up to the Bodog poker room by downloading through UKPokernews and as well as all the bonuses you get for joining like 110% deposit bonus you will have qualified for the exclusive $500 PokerNews freerolls at Bodog. You can enter 2 of the fantastic $500 Pokernews freerolls all you will need is the password, (no need to rake any hands) which you can find at UKPokernews.com.
$2000 WSOP Live Reporting freerolls this week exclusive to UK Pokernews. You dont need to have signed up via UK Pokernews to enter, all you need is the password which will be released on UK Pokernews. If you don't have an account, simply download PokerStars through a UKPokernews link and enter the marketing code UKPOKERNEWS when prompted. Some of the upcoming dates for the $2000 Live reporting freerolls are July 16th and July 17th at 23:05 GMT.
Sign up to either UltimateBet or Absolute poker and you'll have earned your chance to make some cash in the $1500 exclusive Pokernews freerolls as well as 100% up to $1,200 first deposit bonus. Upcoming $1500 freerolls at UltimateBet and Absolute poker will be on 15th Aug and 29th Aug at 19:35. These freerolls only require a minimum deposit if you are a brand new sign up to either of the poker rooms.
UK Pokernews are offering an exclusive FREE $50 when you sign up to PartyPoker this summer. All you need to do is download PartyPoker from the UK Pokernews link and use the code UK50FREE when you are registering your new account. There is no need for a deposit as you will automatically be credited $25 into your cash account and then $25 into your bonus account. The bonus $25 can be unlocked by earning 200 PartyPoker Points within 45 days of registering. Just follow the instructions on the Free $50 Landing Page for the best bonus in online poker.
If you sign up with BlueSquare Poker through UK Pokernews and deposit, you will receive a £11 token which you can use to play in tournaments and celebrate this new partnership. If you earn 150 points within 30 days from receiving this you will also be awarded with a further £55 token. These tokens are not transferable to cash but they will definitely see you on your way to building your bankroll.
Winner Poker is linking up with UK Pokernews and is presenting UKPN readers with a choice of freerolls. Ranging from $1,000 to $10,000 these tournaments will be available for players to enjoy at their will and can ultimately help kick start their bankroll. The $1,000 freerolls are exceptionally good value because they only need you to generate 1 Winner Poker Point to qualify, which is pretty much playing one hand of poker in investment.
Start your bankroll from nothing today with the help of UKPokernews, you can choose your favourite poker room or join as many as you like to give you even more chance of living your poker dream.