€2,750 Unibet Open Package Qualifier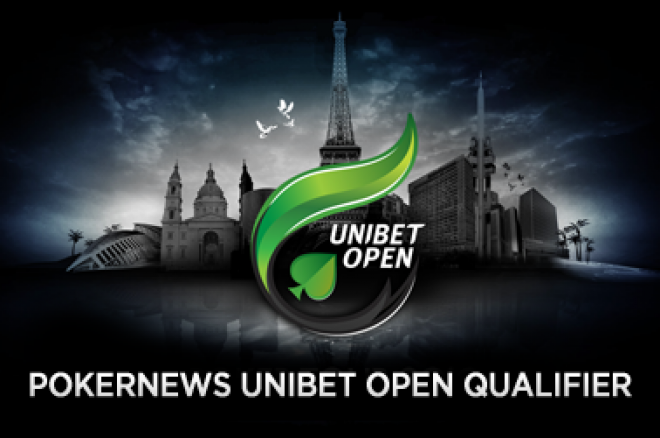 PokerNews and Unibet are bringing you an exciting tournament with your chance to win a seat to the Unibet Open Valencia. There is a €2,750 Unibet Open Valencia package up for grabs and €500 will be added to the prizepool and distributed out as per Unibet's standard payout structure for second place onward.
The Unibet Open Valencia will take place October 7 through 10 at the Casino CIRSA Valencia. Win your seat to this event through this exclusive tournament for PokerNews players. The buy-in is €30 + 3 and registration for the tournament on July 18 at 19:35 GMT is password protected. The password will be released prior to the beginning of the tournament. If you don't already have one, sign up for a Unibet account through PokerNews.
If you're looking for a way to get out of paying the buy-in, then plan on playing the Unibet Open Qualifier Freeroll on July 14 at 19:35 GMT. The top 10 players will win seats to the €2,750 Unibet Open Package Qualifier on July 18. This is also a private tournament for PokerNews players and is password protected.
Unibet Open Qualifier Freeroll Password: np3773
€2,750 Unibet Open Package Qualifier: pn5544
If you're new to our freerolls, check out our FAQ page to answer any of your questions! And be sure to sign up for a Unibet account and take advantage of the € 1,000 sign up bonus!