World Cup Poker Promotions Guide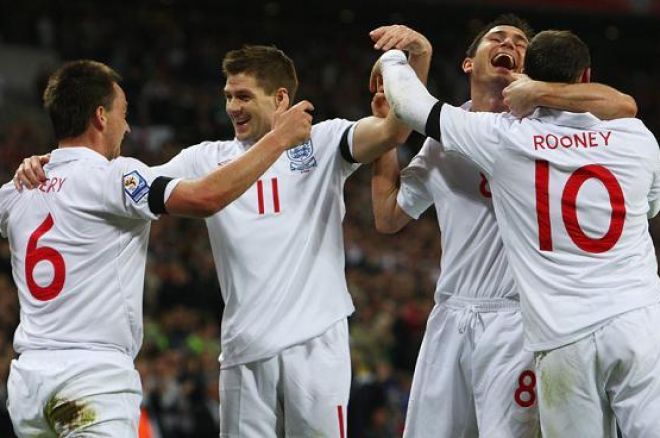 Robert Green might have put us all on a downer but there is still plenty of fun to be had with the World Cup, not least some fantastic World Cup based promotions at all the biggest poker rooms. Here are some of the sites you can find them on.
888 Poker are getting in on the world cup fever as well with prizes, cash, and bonuses. FootbALL-IN Mania is offering a range of jerseys and free bets as well, if your team wins a game in the world cup you can celebrate with up to a free $5 bet. If you're new to the site then you could benefit by doubling your deposit up to the amount of $400. To top it all off a $10,000 GTD tourney for just a 1c buy-in.
Ladbrokespoker have decided to not just cater for football and poker fans around the world but also the World Cup Widows. Still offering promos of over $20,000 for players who cant get enough of the excitement in South Africa, but also a special 'top of the wags' leaderboard where these ladies that have lost their men to the great game can enjoy four $100 added freerolls each week and a whole load of prizes like spa vouchers and other girlie stuff. The main prize however is not that there will be $50,000 worth of cash prizes handed out each month but the lucky winners of 4 promo races will win two free tickets to see their teams first game of the season on top of their winnings.
PKR are kicking off this years world cup season with their very own PKR World Cup. From the 22nd May to 26th June players from around the world will have the chance to battle it out for their country to be crowned PKR world champions. 6 people will qualify in this time to play for their country in the finals. The 12 best countries in the world will then be competing to not only win the right to be called the best poker nation but also each player on the winning team will receive $750 plus a signed world cup legends shirt. Even if you fail to reach the finals the qualifying structure gives you plenty of chances to win, with daily $3000 GTD tourneys and $1500 GTD SnGs.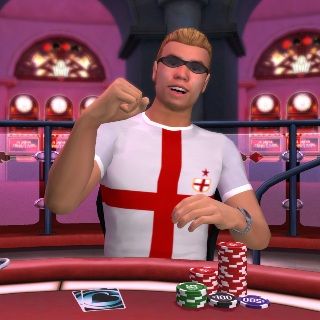 Poker770 – Poker770 are inviting you to combine your poker talent with your football predicting skills in their World Cup Million Dollar Challenge and win yourself a share of the $1,445,000 that they are putting aside for this promotion. Just play poker to win 'tokens' (the higher the stakes and the more hands you play the better the token will be) you can then use your token to buy into a SNG, the name of the SNG will be your bet e.g. for the Uruguay vs. France match, if you buy into the WC Bronze – France wins SNG you will be betting with your bronze token that France will win. Then simply play the game and you can't lose, there are prizes for everyone from cash to entries into freerolls. If you keep on predicting the right scores you will be in for even more huge prizes.