UK Pokernews Roundup: Mitchell and Cochrane Come Close in Event #33, Neil Blatchly Scandal Shocks Blondepoker, and more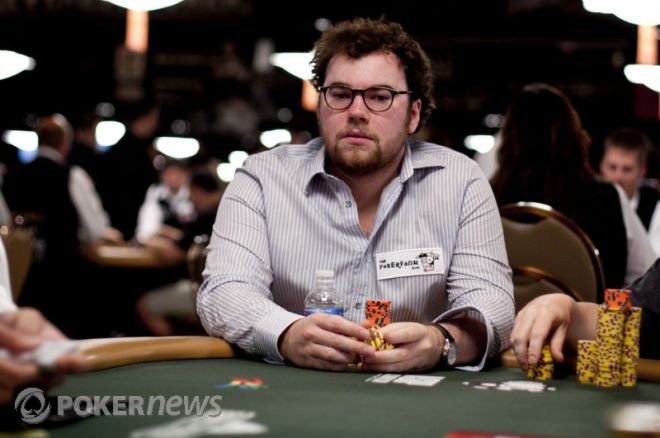 Mitchell and Cochrane Make Event #33: $2,500 Pot-Limit Hold'em/Omaha Final
Another great showing by UK players over the weekend as Irish Open Champion James Mitchell and Gavin Cochrane finish 7th ($35,331) and 8th ($26,906) respectively in Event #33: $2,500 Pot-Limit Hold'em/Omaha. This is historically an event where the Brits do quite well and the two young stars held their own at a tough final that included David Chiu, Kevin MacPhee, Victor Ramdin, Rob Hollink and eventual winner Luis Velador.
Bookmark our Live Updates page to follow the British Invasion at the rest of the WSOP.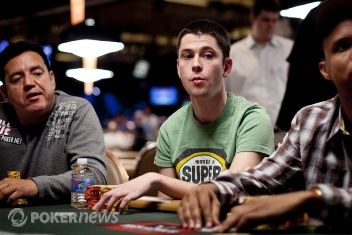 Mike Ellis Bracelet Presentation
The man of the moment, Mike Ellis, took a few moments out of his bracelet presentation to chat to our very own Gloria Balding. Ellis became the 4th Brit of the series to bag gold which makes this already the most successful year ever for the UK at the World Series of Poker. Check out Gloria accidently travelling a year back in time when she recounts the success of the Brits so far this year:

UKIPT Edinburgh Announced
In case you missed it, Pokernews had the exclusive news that the 7th leg of the Pokerstars UK & Ireland Poker Tour will take place in Edinburgh between August 19-22. The event will take place during the infamous Fringe Festival this summer and feature a £500 buy-in. Check out the exclusive news here for more information.
Speaking of Pokerstars, we have a staggering $10,000 Sunday Million Freeroll taking place with them. Pokernews referred account holders only need 250VPPs to take part in this fantastic value free satellite with over 200 tournament tickets on offer.

Neil Blatchly Scandal Shocks Blondepoker
Outside of the WSOP, there is only one story that anyone who follows the poker forums has been paying attention to this weekend at that is a staking scandal that has stunned the close community at the Blondepoker forum. GBPT Champion Neil Blatchly was a very popular and well respected member of the forum for several years and was believed to be a highly successful sports trader. He was close friends with many people outside of the forum so when he started a staking request thread for him to try out a new televised football trading strategy, lots of people (Including this writer) jumped at the chance to be a part of it.
Everything seemed to go fantastically well and for almost a year Blatchly updated the forum with win after win, so much so that he received a second wave of investment interest taking the fund to more than £70,000. Then over the weekend he contacted several forum members and claimed to have lost most of the money earlier that year on the Stoke vs Liverpool game, making out that he had fallen asleep and didn't wake up in time to lay the bet off. He then stated that he spent the rest of the staking period trying to win the money back, while still carrying on the pretense that he was winning and still accepting new stakes, including a separate WSOP staking thread, which he used to attempt to win back the losses.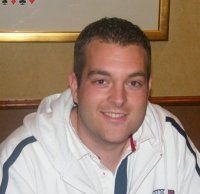 However as more and more information started to materialise, including some sterling analysis of his profit and loss account information by forum member and Pokernews blogger Chris Hall, it materialised that Blatchly had not been telling the truth on the thread, posting big wins he reported as losses and vice versa. He is speculated to have lost between £70,000 and £120,000 and used the money to fund a 'balla' lifestyle which included playing the UK circuit and holidays to Miami. There is also some strong suggestions that he may have been siphoning off the fund to another account. Its very hard to say anything for certain right now, other than something sinister has gone down.
The thread and the story is simply too long to summarise in its entirety here as there are so many layers and twists to it. One thing that is probably not apparent from reading it all but I can say as someone who contributed to the staking scheme was just how well known Blatchly was away from the forum. A great number of the victims were very close friends of his for many years who have lost way more than just money from this scandal.
The police and the online sportsbooks fraud department have been informed. The Blondepoker thread is already 100 pages long and is garnering a huge amount of attention. It is not known if Blatchly has really lost all the money or has it stashed somewhere, but one thing is for certain is that he has lost a great number of friends and reminded us all why we should be very very careful before entering into any staking agreements with poker players.
To see the Blondepoker thread click here
To see Chris Hall's analysis of the account information click here.