UK PokerNews Roundup: Foltyn and Trickett Near Final in Event #17, UK Player Wins TOC Seat, and more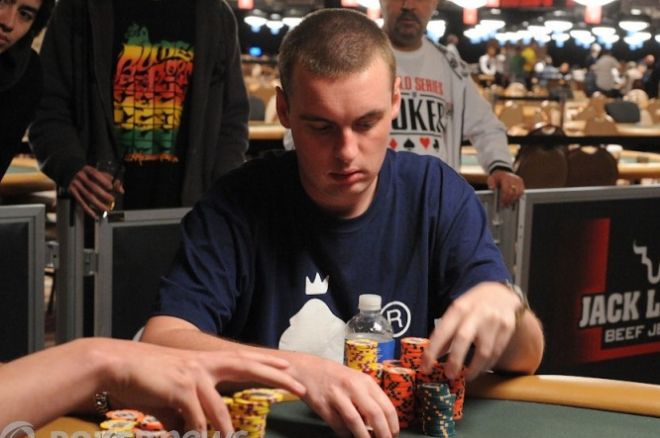 Paul Foltyn and Sam Trickett Flying High in Event #17 $5,000 No Limit Hold'em
Another good day for the Brits and once again some of the best young talent in the country is within earshot of another final table. Event #17 $5,000 No Limit Hold'em is down to the last 18 players and Paul Foltyn and Sam Trickett are 4th and 5th respectively in chips. Both men are Grosvenor UK Poker Tour champions and both of them are incredibly talented with lots of support in Vegas and back home.
$818,959 is what they are all playing for and everyone is guaranteed at least $31,305. There are lots of big names left in the field including Perry Friedman, David Benefield, Jeff Williams and Antonio Esfandiari. This could be a massive event for the Brits so stay tuned to our Live Reporting page tonight.
Table 331
Seat 1: Dragan Galic - 226,000
Seat 2: Perry Friedman - 361,000
Seat 3: Manelic Minaya - 300,000
Seat 4: Jason DeWitt - 1,873,000
Seat 5: Jesse Chinni - 400,000
Seat 6: Sam Trickett - 945,000
Seat 7: Nico Behling - 352,000
Seat 8: David Benefield - 326,000
Seat 9: Paul Foltyn - 1,246,000
Table 336
Seat 1: Amit Makhija - 1,317,000
Seat 2: Joshua Macciello - 385,000
Seat 3: James Carroll - 637,000
Seat 4: Veronica Dunn - 252,000
Seat 5: Anthony Gargano - 223,000
Seat 6: Antonio Esfandiari - 883,000
Seat 7: Jeff Williams - 1,323,000
Seat 8: Peter Gilmore - 380,000
Seat 9: Joshua Cooper - 475,000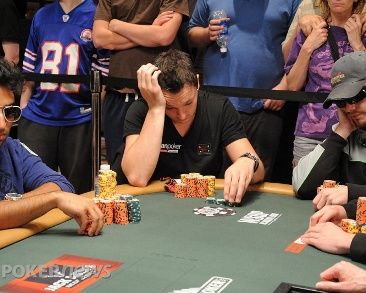 Watch the Big Game IV Online
In case you missed the sick start to the Pokernews sponsored PartyPoker Big Game IV last night on channel 5, the station are showing in on their On Demand website. Bookmark this page for all the shows right after they air.
While you are watching the show, how about starting up a PartyPoker Bankroll for FREE with our amazing $50 No Deposit Bonus, exclusive to Pokernews.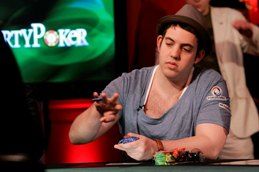 Andrew Barton Wins TOC Seat
A collections driver from Dudley Mall has won a coveted seat in the $1 Million WSOP Tournament of Champions. The event which will feature 26 of the best players and bracelet winners in the world will be joined by 33 year old underdog Andrew Barton, who won his seat online. Barton said that win or lose, he is going to relish every minute of the all expenses paid trip to play in the ESPN televised show on June 27.
$9,000 in Summer Freerolls from Absolute Poker and UB
In case you missed it, Absolute Poker and UltimateBet are giving Pokernews readers $9,000 in Freerolls this Summer. With some of the easiest entry requirements in the world, check out the Absolute Poker Freeroll and UltimateBet Freeroll Pages Today.