UK PokerNews Roundup: World Cup at DTD, Change at London Poker Circuit, and more.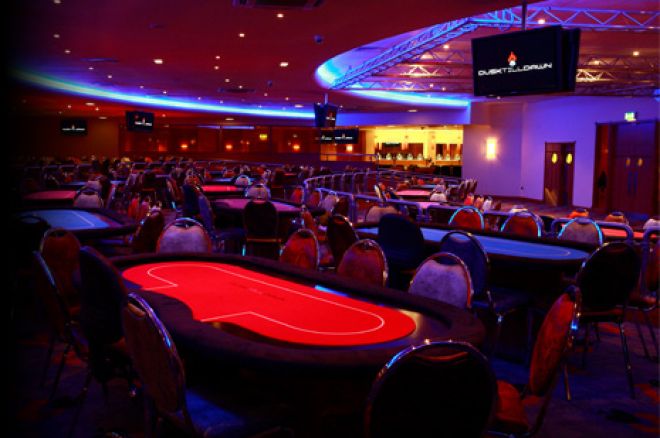 World Cup Tournaments at DTD
Rather than expecting everyone to take a break from poker during the World Cup, Dusk Till Dawn have positively embraced it with a selection of World Cup Friendly Tournaments. What could be better than playing poker and watching world cup matches in the dinner break? We think not much:
Sat 19th Jun
3:00PM
£75 + £6 *New £75 Terminator £50 in prize pool £25 on the head
10000 chips
30 Min clock
£5000 GTD + £25 when you knock out a player.
Sat 26th Jun
3:00PM £100 + £12 *World Cup 100*
10000 chips
30 Min clock
£10000 GTD (+Break for World Cup)
Plus World cup menu & drinks offers
Paul Whiting Joins the London Poker Circuit
Our friends over at the London Poker Circuit have unveiled that the acclaimed card room manager Paul Whiting will be joining them as a tournament director at the end of the month. Paul from the Empire will be at the helm at the LPCs new home of the Kensington Close Hotel in London.
Pokernews Interview with Alexis Conran
Just in case you missed it, this week we interviewed Real Hustle star Alexis Conran this week about his poker game. The BBC start revealed how he is planning on playing much more poker and also details on some of his new upcoming BBC shows. You can see the interview here.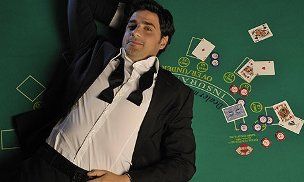 Join the UK Pokernews Facebook Page
The UK Pokernews Facebook Page is back! Apologies for those of you the previous one but it will be well worth signing up again. We like to get our news on the page before it hits the UK Pokernews Homepage so you can get the latest tournament reports, interviews and gossip before anyone else. You will also be the first people anywhere to hear about our exclusive freerolls and promotions, as well as being able to post plenty of banter on our walls. We are planning a freeroll once we hit 1000 members for the first 1000 that sign up, so why not join it today?
2010 World Series of Poker Freerolls with Full Tilt Poker
There is still time to qualify for the two $15,000 World Series of Poker Freerolls exclusive to UK Pokernews on Full Tilt Poker. All you need to do is register a new account and accrue 500 Full Tilt Points to be eligible for BOTH of them. Check out the Full Tilt Freeroll Page for more info.