The 2010 World Series of Poker is Underway - UK & Ireland Predictions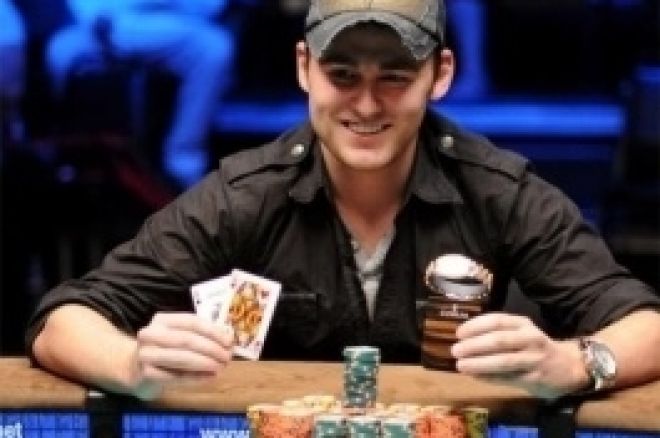 The 2010 World Series of Poker starts today and you don't need to look much further than UK Pokernews to get your daily fix. Head up to our Live Reporting tab where you can see up to the minute live updates from all the bracelet events as well as interacting with likeminded players in our popular Shoutbox. We will also be bringing you all the best video interviews and more.
So what has the WSOP got in store for the United Kingdom & Ireland? Well below are some of our predictions:
Year of the Brit 2?
Last year was no doubt the best year ever for British players, with 3 bracelets, a WSOPE bracelet and a main event final table to boast. Can we do it again? It's a big ask, but there is no reason why not because we have some big hitters doing well right now. Plenty of UK players are up high in the European rankings and in the last twelve months two EPTs, and Irish Open and more have been won by UK players. Realistically we think a good goal for us would be to consolidate with maybe two bracelets and a few deep WSOP runs, but you never know.
UK Top Tip – Stuart Rutter
No, we haven't just picked Pokernews columnist Stuart Rutter because he just shipped a GUKPT, we were going to suggest him as one to watch anyway. Not only is he a superb player, he has also made the decision to concentrate on mixed games this year. With such a massive difference between the size and skill in mixed game fields compared to No Limit, we think Stu has a great shot at some deep runs this year and his recent experience in Coventry might just get him over the line.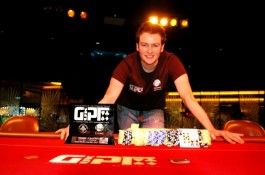 No Brits in the Tournament of Champions
Sigh, we tried with a little facebook campaign of our own to no avail. The publicly voted $1,000,000 Tournament of Champions allows all of us to vote for who we would want to see in a TV tournament made up of previous bracelet winners. Everything is pointing towards the usual American TV pros making the cut ie. the Hellmuths, Negreanus and Iveys of this world.
UK Top Tip – Liv Boeree
Not so much a tip for a bracelet, more of a 'expect to see her flying the flag' tip. The newly crowned EPT San Remo champion Liv Boeree is going to be all over the WSOP this year. With an extra mil in the bank, plus her UltimateBet sponsorship, she is probably going to play most of the events and having just shipped one of the largest fields ever has a really good shot at making some finals. No doubt she will be doing as many interviews as she will play tournaments, and this could also mean that there is a greater UK national press presence in Vegas this year – all good for the game over here.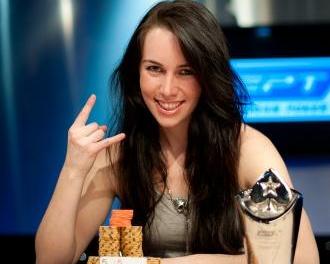 UK Top Tip – Channing To Break His Duck
Few UK players are as desperate to bag a bracelet as Neil Channing has been in recent years, but for the most part it has been a lot of min cashes and near misses. We think this year could be the one where he gets that extra bit of luck he needs to give him best WSOP to date.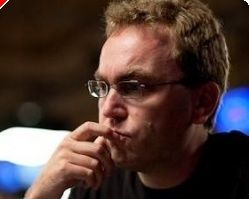 Event to Watch - $10,000 PLO Championship
This has always been a massive event for players in the UK & Ireland, one there is a real sense of pride and bragging rights on the line. There are so many great PLO players from this side of the pond including former champion Marty Smyth, the Devilfish, Richard Ashby, Ben Grundy, John O'Shea, John Kabbaj and Dave Callaghan. This really will be the one to watch as we show the yanks how the 4 card version of the game is played.
Luke Schwartz to do something silly
Making his debut year at the WSOP as we understand it, motor mouth Luke Schwartz seems to make headlines everywhere he goes. We can't actually see him getting too involved in the tournaments and he will probably only play a select number of events such as the $25,000 6 max, but we can't help but think he will still get a lot of reporting time for his behaviour off the table. Its often car crash TV with Luke, let's just hope the sandwiches are free at the Rio, but no doubt he will provide a bit of entertainment this year one way or another.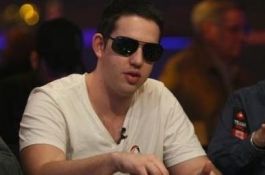 You can see the WSOP from start to finish using our Live Updates service.
There is still time to qualify for the WSOP Main Event for FREE. We have $30,000 of Exclusive WSOP Freerolls at Full Tilt Poker, but hurry as time is running out.