Liv Boeree - Interview with EPT San Remo Champion Liv Boeree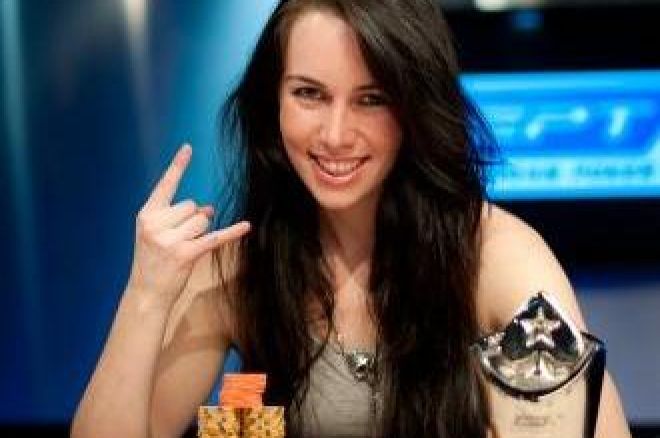 Liv Boeree is almost certainly the most talked about poker player of the moment, having just won the EPT in San Remo for $1,698,300. Liv was born in Kent in 1984 and got into poker when she was selected as one of five contestants in the reality TV show "Ultimatepoker.com Showdown". Since then Liv has studied hard and gone on to prove to the world that she is more than just a pretty face.
Emma Wilson: You just took first place at the EPT San Remo 2010 for $1,698,300 and that all important title. How are you feeling right now?
Liv Boeree: It still hasn't sunk in, I've just got back to England two days ago, I'm aware of all the press that it's been getting and everything but like I've literally this morning had to get up at 6am to go on GMTV with Lorraine Kelly. So it's very surreal but it's the best feeling.
EW: Having only started playing in 2005 did you ever imagine you would have achieved so much in just five years?
LB: Actually yeah, I mean I'm quite a pushy person in myself I was actually getting frustrated that I hadn't achieved more in five years to be honest. Its sort of an 'about time' feeling, you know? But yeah I'm obviously really pleased with the achievement. It's definitely something that I was expecting to have happened. I was hoping it would have happened a little bit sooner in the four years that I've been playing properly but no, I'm very happy with it.
EW: Being a graduate in Physics with Astrophysics you're obviously smart, does your scientific background help you at the poker tables?
LB: Yeah definitely, I'm very grateful for my education. I'm very glad that I stuck it through and did it all. People say to me "oh what a waste of time" and I say "no not at all", physics is a very mathematical analytical degree and having that sort of brain training essentially, having to do exams, having to perform and do complex calculations and so on under pressure, it trained me to be able to handle some of the stresses and strains that poker throws at you mentally.
EW: There were just two players flying the UK flag at the final table, did you feel confident that you could take the title for the UK?
LB: I was confident that one of us was going to do very well. By the time I made the final table, to be honest I felt like I could win it. Even though I didn't have particularly a chip lead or anything, I definitely felt that it was mine to win if I wanted it. So yeah, there was a lot of confidence, it was great having Michael there because he studied physics for awhile as well so we knew each other from years ago before we were into poker.
EW: How did it feel being the only female on the final table?
LB: Well in poker there is often very few girls in tournaments anyway, sometimes I'll play a tournament and I am literally the only girl in the entire field. But it's just a nice feeling being there representing the girls, but it wasn't a strange feeling because I'm pretty used to being usually the only girls at the table.
EW: Do you think your recent EPT win will have silenced the critics who thought you were only sponsored for your looks?
LB: I hope so, yes. I'm not sort of naive about the fact that my original sponsorship with Absolute was because they kind of wanted a spokes model; they wanted a nice looking girl to promote their brand and smile and so on. They said, "If you can prove yourself as a player that's great but that's your primary function to start with." So I was aware that that was why I was originally signed but it's nice because then when I was actually really working on my game and starting to get results. I was so sick of people saying "oh she's no good at poker she only cares about the way she looks and she doesn't care about the game or anything" and that was very hurtful and frustrating and its a really nice feeling to be able to say "ha look, I can do this too!".

EW: How does it feel to have been getting so much mainstream attention from the tabloids since your big win?
LB: It's bizarre, really bizarre! I mean, it's fantastic I just hope I can do the poker world some justice and show everyone that doesn't understand about poker that we're actually good people and it is a reputable industry and that it's growing. Because often it can get a really bad rep in the press and its nice to show the good side of it.
EW: Where do you go from here? Taking down the WSOP 2010 perhaps?
LB: Yes, I'd like to have a few bracelets to my name; I'd like to have a WPT title now as well. I just want to continue working hard. I'm learning the mixed games I want to become good at those; I just want to become as well rounded and as good a poker player as I can.
Interviewing Liv Boeree was a pleasure; she is still as down to earth as ever, bright, bubbly and an all round nice person. Liv is full of drive and ambition, always trying to better herself so I have no doubt that she has plenty more hands to play and we will be hearing about more achievements from her in the very near future.
Play online with Liv Boeree exclusively at UltimateBet.