Getting to the 2010 World Series of Poker for FREE with Pokernews!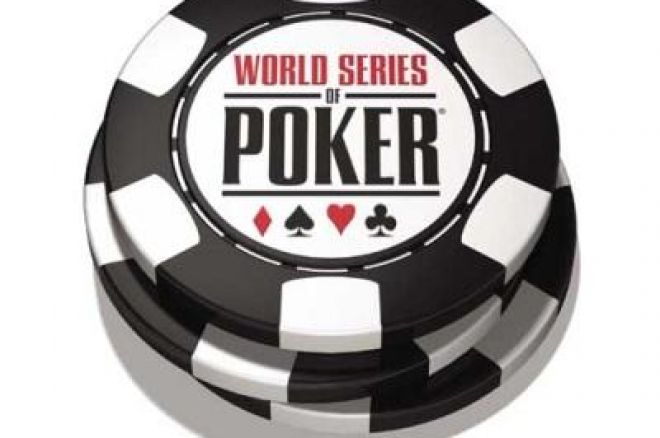 The 2010 World Series of Poker* is set to be a record breaking festival with some huge fields expected. Thousands of players will be stumping up $10,000 of their own money to play in the main event and millions will be wagering smaller sums to get their cheaper via the satellite route.
But here at Pokernews we want you to go for NOTHING.
Yep nothing, zilch, zip, nada.
So we have arranged three of the best direct freerolls to the 2010 World Series of Poker, thanks to our generous online poker room partners:
888 Poker $25,000 Freeroll Series
In total we are giving away $25,000 in freerolls at 888 Poker, which ends with a $16,000 World Series of Poker Package. Anyone who creates an 888 Poker account via UK Pokernews will be eligible, provided they meet certain points criteria. The $16,000 final on May 23 is open to anyone who earns 200 points by May 19. This is to win a main event package, with 10 nights in a 5 star hotel, $2500 spending money and an exclusive 888 party.
Check out this guide for more information.
2 Full Tilt Poker $15,000 Freerolls
Two amazing $15,000 freerolls to the big one on offer, one on June 5 and one on June 6. These packages include buy-in, $2000 for travel and accommodation. There is also $3000 distributed as per the Full Tilt payout structure for those not quite lucky enough to make the cut. All you need to do to be eligible for BOTH freerolls is to join Full Tilt via UK Pokernews, deposit using bonus code UKPKRNEWS and earn 500 FTP points before June 5.
See here for more information.
Party Poker $16,000 Dream Package
On June 10 we have an amazing freeroll that features a main event buy-in, $1500 for hotel and $2500 spending money. To get into the freeroll you need a Pokernews referred PartyPoker account and then finish in the top 100 of a May Rake Race. You can check out your progress on a live leader board at any time, more details of which can be found here.
*"World Series of Poker" and "WSOP" are trademarks of Harrah's License Company, LLC ("Harrah's"). Harrah's does not sponsor or endorse, and is not associated or affiliated with, PokerNews or its products, services, promotions or tournaments.