Gabor Vasvenszki Wins PKR Live, Andrew Feldman in Court + more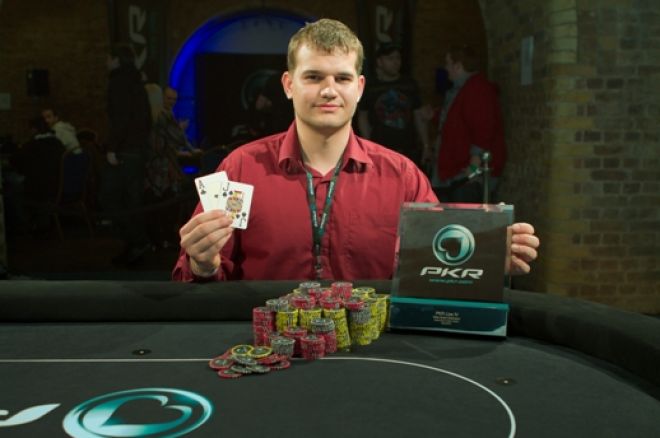 Gabor Vasvenszki Wins PKR Live IV
The fourth outing of PKR Live ended on a high for Gábor 'Gab1988' Vasvenszki of Hungary. The 21 year old beat 150 other players to scoop the $20,000 first prize at the Loose Cannon Club in London at a televised live final table. There was also a $150 side event which was won by possibly the longest named champion we have ever seen, Alejandro 'Jandro11' Gonzalez-Olaechea Fernandez-Mantilla of Spain.
PKR.com CEO Malcolm Graham said. "Congratulations to Gab1988 and Jandro11! We are overwhelmed with the result of this year's PKR Live IV, it has been the best yet and we look forward to plenty more PKR Live events in the future."
Check out our guide to why PKR is the most unique playing experience in all of poker.
Feldman Battles Rabbi in Court
Certainly one of the odder headlines you are likely to see in the UK poker news this week. Full Tilt Pro Andrew Feldman was represented in court last week after a Rabbi claims he owes him £140,000 in a spreadbetting deal they struck up together, according to the Daily Telegraph. Simon Nissim offered to place spread bets on the Dow Jones index on his behalf, with Feldman covering any losses.
Nissim lost and Feldman ended up with a £140,000 bill, which is he is looking to set aside in court this week. Feldman claims that Mr Nissim also placed a considerable number of unauthorised bets on his own behalf using the same account. Feldman says he was approached by Mr Nissim through a Jewish charity after he had heard Feldman lost over £700,000 playing poker.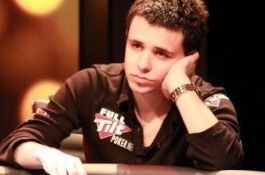 Ladies Champion Looking Forward to Season 2
Helen Firth, last year's Betfred Ladies Poker Tour Champion, launches the defence of her title this weekend in Leeds at the Alea Casino on the 15th. Firth secured a £20,000 sponsorship package last year and is looking to emulate Lynne Beumont by bagging two titles in a row:
"It would be a dream to win the Betfred Ladies' Poker Tour for the second year in a row," said the mother of two who, along with her husband Shaun, is also the licensee of two pub-restaurants.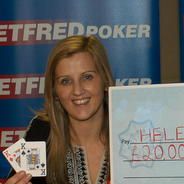 "I know it will be really difficult. I'm a little apprehensive about how it will go because there will be much more pressure and expectation on me and I will be targeted by some of the other players.
"But I'm looking forward to the new series, especially with the first leg being close to home. I made my debut on the tour in Leeds last year and finished fourth, so I have good memories of that."
Ten places are available in the Grand Final of the 2010 Betfred Ladies' Poker Tour, which will take place at the Western Club, London, on November 20 and has a £20,000 sponsorship package for 2011 available to the winner. Anyone who wins a £110 leg of the tour, the winner of a points leader board and the winner of an online play off on Betfred poker will make it to the final.
Qualify or buy-in direct for the Betfred Ladies Tour at Betfred Poker.