Day 1a of Pokerstars UKIPT Nottingham, Festival to Trial New Webcast Technology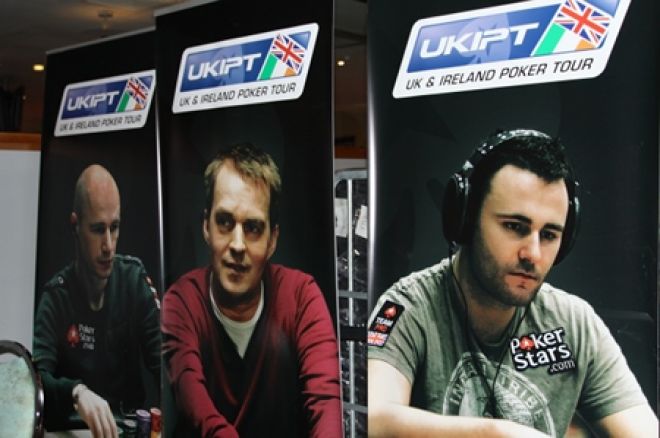 The Pokerstars UK & Ireland Poker Tour Nottingham has kicked off with a real bang, boasting 268 field which is only going to get bigger. 119 players remain from day 1a and there is already going to be at least 563 runners overall based on early figures for day 1b.
Company director Aman Atwal leads the field with 117,600 and notable players that have also made two include Tom Middleton, Pete Charalambous and Marty Wilson. Day 1b is expected to be even bigger and include Team Pokerstars Pros Vicky Coren, JP Kelly and Julian Thew. You can check out the live updates from the event at Blondepoker.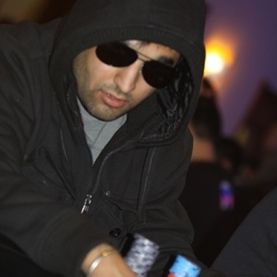 In other Pokerstars and Dusk Till Dawn news, this weekend the festival will be trialing a unique webcast technology which shows hole cards live. Perlego is an innovative card recognition system which enables people to view players hole cards during a live webcast. Each card has an encrypted barcode which is not visible to the human eye but can be detected the system. It eliminates the need for hole card cameras and specalisied tables and will be shown during the final of the £336 side event on Sunday. Of course the webcast will be delayed by 15 minutes and available to watch at the UKIPT website.
Jeffrey Haas, Spokesperson for the UKIPT, said of the trial: "This is a very exciting opportunity for us to test a new technology that could revolutionise the way we broadcast our live events. Our primary consideration is the integrity of the event – which is why there is a 15-minute delay on the broadcast,"
"We know some players will be up-in-arms over showing their hole cards and decisions for every hand of the final table, as they may consider it drilling too deeply into their game – which is why we are testing this for a side event and not the UKIPT Main Event. For many reasons surrounding trust and transparency, there was a lot of controversy when hole-card cameras were first introduced in 1999 on the Late Night Poker programme shown on British Channel 4, and now they are not only commonplace but integral to the excitement of televised poker. This could be the future; however for now it is very much still a trial and we are keen to gauge our players' and viewers' reactions to this technology. We therefore welcome comments on the broadcast, which will be shown on www.ukipt.com." said Haas
You can qualify for all the remaining legs of the UKIPT at Pokerstars.