'Yes We Can' - Tony 'Tikay' Kendall Looks Forward to the World Series of Poker

Tony 'Tikay' Kendall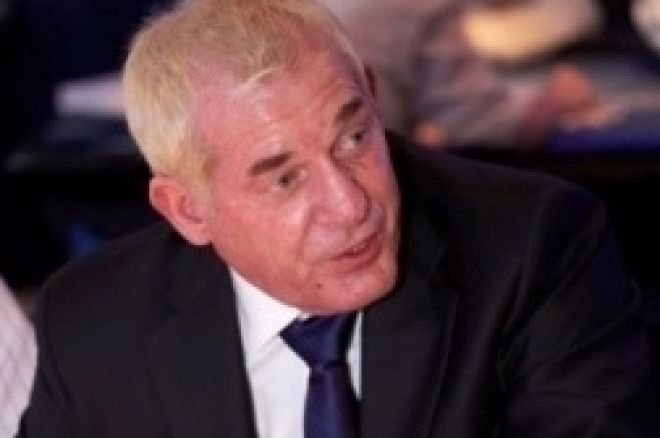 Want to play football against Rooney at Old Trafford?
It's not going to happen.
Nor will you ever get to Wimbledon for a few sets with Andy Murray, drive a F1 car against Jensen Button at Silverstone, or share 18 holes with Tiger Woods.
But, as poker players, regular people can get to share a Table with Phil Ivey, the Devilfish, Tow Dwan and co. Not only that, they can do it in the world's biggest and most valuable and prestigious poker tournament, the WSOP Main Event in Las Vegas.
They can't? Well remember what Mr Obama said. Yes you can!
You don't buy that?
Well let us tell you about the Coach Driver and the Supermarket Manager. Because they WILL be doing exactly that, proving, if proof needed, that poker can make dreams come true.
The Supermarket Manager is a guy by the name of Paul Rumboll. He is the Manager of Morrisons supermarket in Doncaster, just a regular guy like you. It cost him the grand sum of £2.65 to enter a WSOP Super Satellite in the Sky Poker "Viva Las Vegas" Tourney. He won that, and the Quarter & Semi-Finals, too, & ended up as one of 23 players in the Final, with a shot at the £10,000 package. TWO packages were up for grabs, plus £3,000 for the unlucky third (£3,000 for £2.65 is unlucky?), which seems pretty good odds, & yes, you've guessed it, he won the package. So his return seat has been booked on a 747 to Vegas, well 2 seats actually, as he gets to take a guest, and a Suite at the Rio Hotel has been reserved for them, too. Plus enough moolah to enter the $10,000 Main Event.
So his poker dream DID come true, & he will be out in Vegas in July living the dream. And he stands to win up to $8,000,000 if he wins that beauty……
Going with him will be Tony Stroud, Coach-Driver from Brandon in Suffolk. Tony was the other winner that night, & he told us "I'm going there to win it". And he might just, he has a reputation for driving the action at the Poker Tables pretty good. He was one of the select group who became a Sky Poker "Total Player" recently, & later, he finished 2nd in the Sky Poker Tour Leg at the G-Casino, in Luton, besting all but one of the 150 runners.
By some sort of spooky coincidence, both Paul and Tony signed up to the interactive poker TV channel within 24 hours of each other nearly 3 years ago.
So that's two regular guys going already.
Actually, make that three, because the winner of Sky X-Factor style poker show, Total Player, Dan Brown is also on the trip. Which is yet another spooky factoid, because Dan, a Risk-Assessor by trade, also lives in Doncaster, a near neighbour of Paul, I wonder how a risk-assessor would have assessed that eventuality?
They won't be alone, either, as both myself, a Sky Poker TV Analyst, & Claire Cook, aka Attila The Hen, will be out there to look after them, film them for the Sky Poker Website & YouTube channel, & send photos, interviews, soundbites, & minute-by-minute updates of their progress, to the folks back home.
So, there you go. Remember, it could be you. Yes you can, as the man said.
If you want to bump into Tony Kendall and his band of Merry Men in Las Vegas, check out our guide to winning a 2010 World Series of Poker Package.
Tony 'Tikay' Kendall is an analyst on Sky Poker Channel 865. You can check out his blog here.