More Names for the PartyPoker Big Game IV, Irish Open Champ Makes Backers Happy + more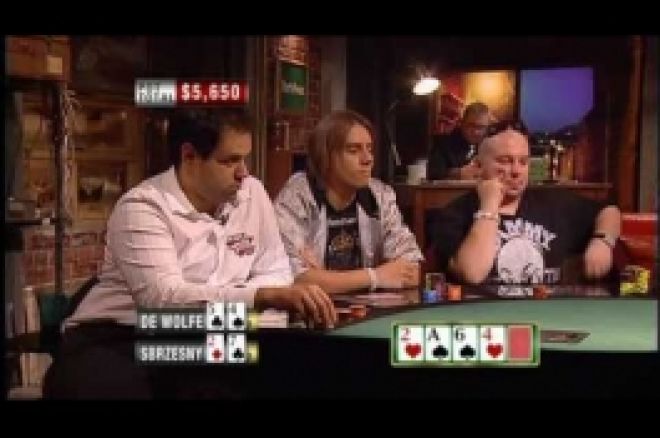 More Names Confirm for PartyPoker Big Game IV
There is a real buzz about the PartyPoker Big Game IV at Les Ambassadeurs club in Mayfair, London. Pokernews are going to be there at the 48 hour cash game and we have found out a few more of the big names set to play in the event. Man of the moment James Mitchell has put his name down, as has Justin Bonomo, Roland De Wolfe, Sam Trickett, EPT Champion Jake Cody and Roberto Romanello. The full list to date looks like this:
Tony G
Isildur1
Luke 'FullFlush' Schwartz
Phil Laak
Jennifer Tilly
Neil Channing
Dusty 'Leatherass' Schmidt
David Peat (Viffer)
Issac Haxton
Justin Bonomo
Roland de Wolfe Bodo Sbrzesny
James Mitchell
Robert Williamson III
Andrew Feldman
Simon "Schnibl0r" Münz
Roberto Romanello
Andy Greekfish
Barny Boatman
Laurence Grondin
Jake Cody
Sam Trickett
Josh Gould
Richard Wheatley
Paul Zimbler
Eddie Hearn of Matchroom Sport said: "The phone is ringing off the hook - so many players want a piece of the action! We will publish a further update on those taking part later in the week. One question we haven't answered yet is what is Isildur1's walk on music going to be!?"
Stay tuned to Pokernews for all the latest news on this groundbreaking event.
Speaking of PartyPoker, Pokernews is proud to say we have one of the most exclusive promotions around with them. The amazing $50 NO DEPOSIT sign up bonus, exclusive to players who sign up to PartyPoker via UK Pokernews.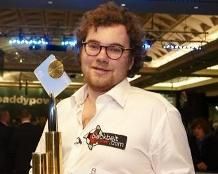 Mitchell Spreads His Win Around
There is a lot of talk around the poker forums about newly crown Irish Open Champion James Mitchell and just how much he won in Dublin. It turns out the Londoner only decided to play the event at the last minute and sold off around 75% of himself to backers, meaning he only got a fraction of his €600,000 purse. Stuart Rutter and Neil Channing are said to have had a big piece of his action.
Mitchell came on to the Hendon Mob forum to clear up some of the inaccurate figures quoted:
"I guess this is a micro bad beat story but I only decided to play the tournament on Friday morning and because I wasn't fully rolled to play the tournament I decided to sell 60%. I texted a few people and managed to sell the pieces. However in the mad rush to get a flight, change money up and get there in time I forgot that one person said they wanted 15%. Obviously after this I go and win the tournament but I'm not too bothered because maybe I wouldn't have won if this didn't happen and I still took home a little over 150k euros." - James Mitchell
He is absolutely right, €150,000 is still a life changing sum of money and what's more, with this win he has opened so many doors for himself and become a real name in poker. It's safe to say that almost everyone in poker would swap with him.
GUKPT Satellite on Blue Square Tonight
You can book your place in the Grosvenor UK Poker Tour event of your choice tonight at BlueSquare Poker. At 20:30 GMT on Wednesday there is a £75+£7 rebuy for a £1,450 package to the GUKPT event of your choice and includes money for travel expenses. Sub feeders are running round the clock for this one.
Failing that you can play on a £55 rebuy on Friday or a £162 freezeout on Sunday, both at 20:30GMT.
You can start off your satellite campaign with a free £11 and £55 tournament token, exclusive when you join BlueSquare Poker via UK Pokernews, also good for an impressive $500 sign up bonus.
Tweet Tweet
UK Pokernews is on Twitter. Make sure to add us for all the latest news, gossip and freerolls HERE.