John O'Shea Leads WPT Championship Final, BoylePoker IPO 2010 Announced + more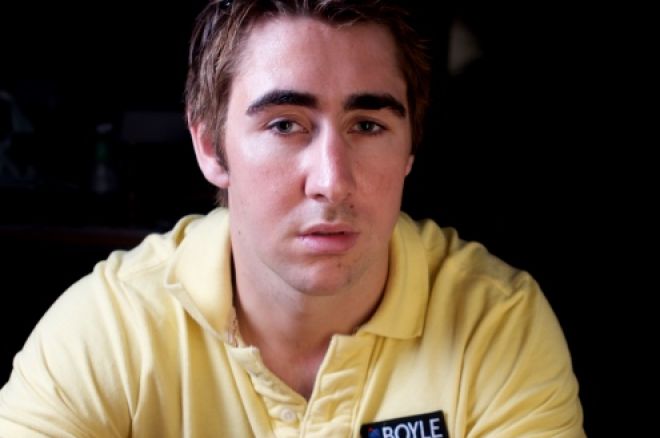 John O'Shea Leads WPT Championship Final
The Championship Event of the World Poker Tour is always a star studded event and this year is no different as the final ten players this year include David Benyamine, David Williams, Cliff Josephy, Scotty Nguyen and Phil Hellmuth. But they will all be eclipsed today by rising Irish poker star John O'Shea, who holds a big chip lead. The Boylepoker pro from Dublin is perhaps not very well known Stateside but over here his accomplishments include three ECOOP titles and will be looking to break his live major tournament duck by winning the $1,530,537 first prize this weekend.
Boylesports have also revealed the betting odds for this final:
Seat 1: Scotty Nguyen - 2,637,000 11/2
Seat 2: Phil Hellmuth - 839,000 16/1
Seat 3: Nikolay Evdakov - 922,000 20/1
Seat 4.: John O'Shea - 3,174,000 4/1
Seat 5: Billy Baxter - 2,429,000 15/2
Seat 6: Eric Baldwin - 2,130,000 6/1
Seat 7: David Williams - 2,454,000 11/2
Seat 8: David Benyamine - 2,561,000 5/1
Seat 9: Shawn Buchanan - 1,087,000 12/1
Seat 10: Cliff Josephy - 1,269,000 9/1
International Poker Open Returns
One of the must play events for small stakes and pro players alike, the Boylepoker International Poker Open returns to Dublin at the Regency Hotel between October 15 and 17. Every year it breaks the record for largest field in Europe and they will be looking to do it again this year. The big change is this time round the buy-in is in Euros, which is €180+€20 and once again €20,000 is being added to the prize pool by Boylepoker, which is estimated to be €250,000. Once again, players who generate rake on the Boylepoker skin will be privy to an increase in their starting stack, a maximum of an extra 2,000 chips to the starting stack of 8,000. They are kicking off the IPO with a €1 tournament with two IPO seats added tonight at 7.45pm.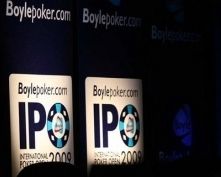 Paul Spillane, Head of Poker at the site said, "Last year we set the record for the largest live tournament field ever assembled in Europe. With innovative twists like the additional VIP chips and €20,000 added value, we're confident the 2010 event will prove just as popular and we expect another sell out field."
Jesse May, the "Voice of Poker" said the IPO is what poker is supposed to be about. "You get to be a part of the main event for the price of a satellite," said May. "Last year I had so much fun, I booked my ticket for next year well before level two! It's such a great weekend, the only thing as much fun as still being in the tournament, is being at the bar the day after you get knocked out! A great weekend, full of great poker, great people, and plenty of stories at the bar."
Latest from GUKPT Manchester
A smaller field than last year, 67 player sat down for day 1A of the GUKPT Manchester Main Event yesterday. Although disappointing figures, the drop is understandable as not only have £1000+ events in general seen a drop overall in recent years but the Pokerstars UKIPT has commanded some big figures, including in Manchester quite recently. The biggest reason, however, will almost certainly be the travel chaos in Europe as a large contingent of UK players will be stuck in San Remo after the record breaking EPT field. The folks over at the GUKPT Live Updates Blog were not downbeat by this, cracking the joke: "Isildur is expected to play tomorrow, as he texted us to say he would come, unless he has travel difficulties."
The survivors from day 1a look like this:
Steven King - 145,500
Timothy Flanders - 122,725
Chrtopher Brammer - 104,125
Nicholas Katovsky - 73,950
Samuel Grafton - 73,050
Richard Milne - 65,275
Loic Bernede - 52,300
Mickey Wernick - 48,825
David Jones - 45,900
Andrew Moseley - 44,275
Waseem Ahmed - 37,900
Kenneth Spence - 35,875
Max Proctor - 31,700
Neil Banks - 29,200
Ronald Lawton - 29,200
Jen Mason - 27,250
Kenneth Clark - 23,050
Kevin Holdstock - 17,225
Chip counts courtesy of the GUKPT Blog.
Qualify for the biggest event of the year for free, with our 888 Poker $25,000 WSOP Freerolls.