Catman's Column - Meeting Up with Tony G at the Big Game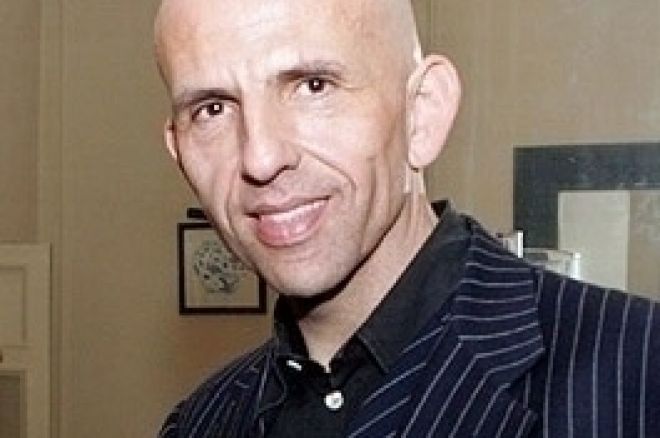 A key marketing word is 'sexing up,' which is fairly lost in much poker communications, of course we all know that nothing sells better and is more media friendly than sex and tragedy. Think,' Katie Price Reid,' an ex kiss and tell babe, who has made more than any poker player, primarily from being a right old slapper. Tiger Woods has sincerely shown the value of money and fame, by shagging more Jordanesque characters and still thinking we are interested in his embarrassing post affair preaching ( Obviously we are lol ).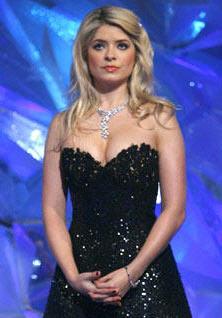 One of my recent media favourites was 'Holly Willowbooby,' as celebrity juice star Keith Lemon names her. Holly is the lovely, butter doesn't melt in the mouth presenter of 'Dancing on Ice' etc. "My rule is that whenever I buy a pair of shoes they should always be worn in the bedroom before anywhere else - during the sex act," she is quoted as saying by The Sun. A healthy bit of Pr about Holly and the 'sex act' made national news, so please explain to me, why poker never reaches main stream media, why is poker so politically incorrect?
'The Art of Seduction,' by Robert Greene, notes the world's most attractive and successful stars, always exhibit mystery and unpredictability. With this in mind, who more unpredictable than $4 million dollar winner Tony G, for another of my moderately crap, wobbly mobile phone interviews. Tony G is the geezer who owns Pokernews, a prolific winning poker player, businessman and writer. I had asked Tony for an interview prior to any talk about his backing of Isildur1, but of course like many, I was ecstatic that he was going to introduce the world to Isildur1. One day prior to the event, the message was out, that Isildur1 had decided to opt out of the cash game, with various reports of a driving test and that the game wasn't big enough, preventing his arrival. So who better to ask than Tony G himself. As it turned out the PartyPoker Cash Game turned out to be plenty big enough, Viffer taking down £147,000 or $225,000, which is good enough for a nice semi in Cricklewood and as much most will ever win in a live cash game. Without doubt Isildur1 presence would have been exciting to say the least, he is undoubtedly the biggest unknown star of poker, his online play is too surreal for words.
Tony has lost a mass of weight since I last saw him, he is a different person, laid back and happy as you would be, when you have just tied up what must have been one of the biggest commercial poker sponsorship deals ever. Will poker's Baddest Bad Boy Alter Ego be triggered to come out of the closet again, will Tony G ever explode on TV again. What does Tony G think about being biked by Isildur1,will he be backing Isildur1 again, will the stunning lady in Red ever move? Get all these answers and more in yet another spellbinding 'lol' Catman video interview below. (Thanks go out to the production Team of Wobbly Camerawoman 'Catgirl' ,Roland De Wolfefor his intelligent questions and all the Les Ambassadeur waitresses who walked in front of the camera lol.)
The game itself had a few twist, with the legendary Eddie Hearn and Beiju Patel adding a big Brother style voting system which meant players got booted of every few hours. The resulting action at Les A, provided a 'Meoww' substitute for ESPNs High Stakes Poker, and without doubt will be must watch TV Poker.
Surprisingly the biggest losers, were the biggest names: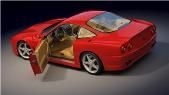 Roland De Wolfe lost the price of a used Ferrari Maranello 550, down £60,000
Neil Channing lost a New John Cooper Mini Clubman convertible, plus a grand of fuel down £25,000
Luke Schwartz down a mere Jakey at £55,000
Justin Bononmo down a Beach Condo in Thailand £47,000.
Why do people watch cash poker TV, to learn to play, or relish the financial beating of these super rich pokerstars?
Of course this game is the Lions Den and the public want tragedy, which is delivered in large portions at this marathon game.
As always, getting the interview was a rush at the last minute, we grabbed Tony G at Les A, and started interview one at around 7.10pm. 4 minutes in, Beiju interrupted the interview and dragged the G to the TV table, then gave me a quick bollocking, to which I politely boiled, and thought why bother. Alas the Kilted Andrew Feldman was not there and I was left with 4 hours to wait for the 11.30pm diner break. My tilt was quelled by my great mate and hero, Willie Tann: " Here is one for you to remember Catgirl, 'It is the choices we make, not the chances we take."
Willie Tann may have remembered the Matrix:
Neo: But if you already know, how can I make a choice? The Oracle: Because you didn't come here to make the choice, you've already made it. You're here to try to understand why you made it. I thought you'd have figured that out by now.'
With that in mind I made the choice, Catgirl and I buggered off, for some Pie and Mash in the East End of London, which was a nice little spin indeed.
Back at Les A, Tony G gets up off the TV table at 11.30pm asking for somewhere to sleep. He had just had a 40 minute TV massage during which time he mashed Roberto Romanello for his stack, his 3/6 suited to hitting a flush on the River, and biking yet another up and coming star. I am not sure if I heard correctly, but Tony G, may have said sorry, probably not, but he was charming in Victory. For the real reason I am here, is to find out if we will ever see the frightening, splendid and absolutely car crash TV trash talk of the old Tony G (if you don't know what I am talking about - YouTube Tony G - Perry or Sunnar). If the unpredictable trash talk demon that lurks inside G, is ever triggered again, who could stand up to him. In terms of enjoyable TV (I am not condoning bad Poker Etiquette, I am just talking entertainment here) who comes close to Tony G going off the rails, yes Phil Hellmuth gives, Mike Matusow is a gem, but is there anyone who could take on G at trash talk (apart from Kouresh).
Other points to note: I bumped into UK PokerNews editor, Barry Carter, who introduced me to poker coach and psychologist Jared Tendler. Barry was looking very refreshed with his pint in hand and taking rest at a 5 Star London Hotel will certainly raise his future game. Cash game director was the one and only Mad Marty Smith, never will you meet a nicer and more amusing man, I asked how he did it: "Catman, we are all fishing in a different river, some use different bait, mine is charm." I must say, that of all the reporting I have done on Poker, there is no one who makes Catgirl and I feel more welcome and appreciated than Mad Marty.
I will make my best endeavour to grab Isildur1 and see what he has to say about poker as soon as the Volcanic Ash clears.
Hats off to the winners and losers in the PartyPoker Cash game, this should be must watch TV.
So what can we do to make poker more sexy, what can we do to get more media interest, no fecking idea, please send your answers by facebook.
Speaking of PartyPoker, Pokernews is proud to say we still have the amazing $50 NO DEPOSIT sign up bonus promotion, exclusive to players who sign up to PartyPoker via UK Pokernews.