Marcus Bebb-Jones Hearing Delayed, Rake Your Way to the WSOP With Betfair + more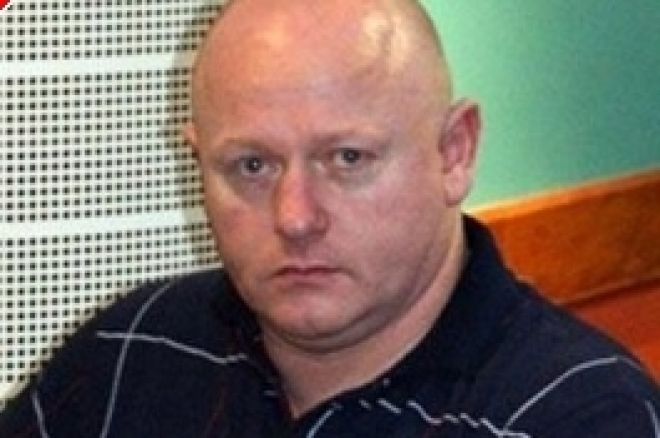 Bebb-Jones Extradition Hearing Delayed
The ruling in the Extradition Hearing for UK Poker Champion Marcus Bebb-Jones was delayed yesterday in Westminster magistrate's court. The decision will be announced by District Judge Howard Riddle on April 12. Former Grosvenor Grand Prix Champion Bebb-Jones is accused by US prosecutors of killing his wife Sabrina Bebb-Jones in 1997 in Colorado. The US Government have agreed not to seek the death penalty pending the murder case.
Rake a World Series of Poker 2010 Package with Betfair Poker
The 2010 World Series of Poker is starting to loom over the horizon and top poker room Betfair Poker have a very appealing way to get there, not satellites required. That's because you can earn your way there to the main event or a side event of your choice for just grinding away at the cash tables. Between March 1st and May 31st if you earn enough Betfair Poker Points you will win one of the following packages: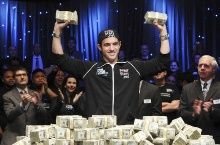 450,000+ Betfair Points
$14,000 Main Event Package Guaranteed:
• 14 days accommodation in Las Vegas
• $10,300 entry into the WSOP Main Event
• Exclusive Betfair WSOP Merchandise pack
• Betfair poker hospitality
On The Strip - 325,000 - 449,999 Betfair Points
$7,000 Side Event Package Guaranteed:
• 10 days accommodation in Las Vegas
• Entry to a WSOP bracelet event
• Merchandise pack
• Betfair poker hospitality
Downtown - 100,000 - 324,999 Betfair Points
Entry to a WSOP Main Event freeroll:
• 1 in 20 entrants win a $14k package
• 14 days accommodation in Las Vegas
• $10,300 entry into the WSOP Main Event
• Exclusive Betfair WSOP Merchandise pack
• Betfair poker hospitality
If that wasn't enough, on your way there you can add a $1,500 sign up bonus to the mix, when you sign up to Betfair Poker via UK Pokernews.
Win Your Seat to the France Deepstack Open
Following the success of the European Deepstack Poker Championships in Ireland, you can now win your seat to the next leg in France on ChilliPoker. The event takes place at the Pasino of Aix-en-Provence from April 9th to April 11th. 500 players will play in this €500 event which boasts a 50,000 starting stack and we guarantee it will sell out, as the last one did in record time.
To guarantee your seat you can buy in directly via Chillipoker or you can win a seat every Wednesday on ChilliPoker in a €80+€8 rebuy satellite at 21:00.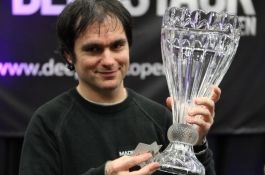 GUKPT Satellite on Blue Square Tomorrow and Sunday!
You can win your seat into the Grosvenor UK Poker Tour event of your choice tonight at BlueSquare Poker. Tonight at 20:30GMT is a £50+£5 rebuy seat only satellite to a GUKPT main event. You do not get any expenses, but the seat is therefore easier to win with every £1070 in the prize pool creating a seat.
Failing that, you can play in a £150+£12 freezeout on Sunday at 20:30GMT, this is to win a £1,450 package to the GUKPT event of your choice and includes money for travel expenses. Sub feeders are running round the clock for this one.
You can start off your satellite campaign with a free £11 and £55 tournament token, exclusive when you join BlueSquare Poker via UK Pokernews, also good for an impressive $500 sign up bonus.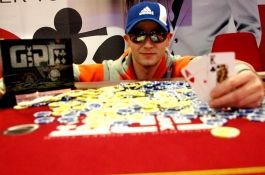 Tweet Tweet
UK Pokernews is on Twitter. Make sure to add us for all the latest news, gossip and freerolls HERE.
Upcoming Freerolls Exclusive to Pokernews
There is still time to qualify for some fantastic freerolls in the next 7 days on UK Pokernews. On March 16th we have a $1,000 freeroll from Winner Poker and you only need to earn 1 point before the 14th of March to make that one (And don't forget their upcoming $10,000 Freeroll Series too).
On the same day, Bonus King Betfred have a $500 Freeroll , which once again only requires 1 Point to qualifty, if you can earn it before March 14th.
Finally Carbon Poker are bringing a $500 Freeroll on March 17th and as long as you can register an account via UK Pokernews before March 16th there is no minimum deposit or points requirement for that bad boy.
Check out our freerolls page for more details as we have a ton of $2,000, $2,770, $6,000 and $10,000 freerolls coming up pretty soon.