Final EPT Berlin Suspect Arrested, GUKPT London Latest and Changes at Dusk Till Dawn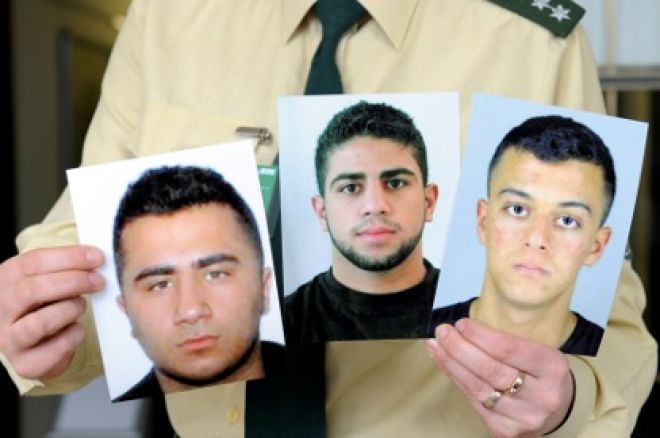 All EPT Berlin Suspects Arrested
It's now been two weeks since the shocking armed robbery at EPT Berlin and now German police have arrested the final of the four suspects in the heist. On Saturday a 20 year old man turned himself in at noon and the final 19 year old suspect was arrested later on that evening, both men were detained at Tegal airport in Berlin and both men were returning from abroad.
The location of the €242,000 that was stolen is not yet known. German newspaper Bild am Sonntag reported that an Arab family known to the police were said to be behind this crime and were staying at the Grand Hyatt hotel at the time of the robbery.
Stay tuned to Pokernews.com for more on this landmark news story.
The Latest from GUKPT London
Ali Mallu has jumped to the top of GUKPT rankings by winning the £500 side event at the Vic. Mallu previously came 3rd in GUKPT Bolton and with this win has jumped ahead of Andrew Purser to top the overall rankings, as well as bagging a seat in the Champion of Champions event: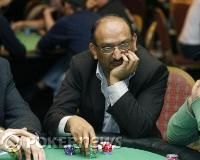 £500 No Limit Hold'em
1st - Alli Mallu - £17,900
2nd - Adam Vinson - £12,800
3rd - Jonathan Wong - £8,000
4th - Willie Tann - £5,000
5th - Likka Kaasalainen - £3,900
6th - Daniel Stanway - £3,000
7th - Chaz Chattha - £2,400
8th - David Lloyd - £1,800
9th - David Clark - £1,400
£500 Pot Limit Omaha
1st - Adam White - £9,100
2nd - Birinder Nijran - £6,600
3rd - Iwan Jones - £4,400
4th - Fuad Serhan - £2,600
5th - Andrew Georgiou - £2,100
6th - Jim Reid - £1,500
7th - David Burn - £1,200
£300 No Limit Hold'em
1st - Pavlov Iacovou - £15,400
2nd - Lawrence Windish - £10,900
3rd - Lalit Khajuria - £6,800
4th - Willie Tann - £4,200
5th - Spencer Lawrence - £3,200
6th - Mark Wates - £2,600
7th - Carlo Citrone - £2,000
8th - Ray Nicholas - £1,500
9th - Steven Marriott - £1,100
Courtesy of the GUKPT Blog.
If you want to play in any of the future legs of the Grosvenor UK Poker Tour you can qualify for them on Blue Square Poker. They have direct and seat only satellites on Wednesdays, Fridays and Sundays every week from as little as £55, with even smaller sub feeders daily.
You can start off your satellite campaign with a free £11 and £55 tournament token, exclusive when you join BlueSquare Poker via UK Pokernews, also good for an impressive $500 sign up bonus.
Schedule Change at Dusk Till Dawn
Always looking for ways to improve their service, Dusk Till Dawn in Nottingham have tinkered with their weekly schedule. This new schedule has seen a few events reduce their buy-in and now players can buy into events up until the first three levels:
Wednesday
7.45pm £15 + £5 No Limit Freezeout 3000 chips 20 minute clock guaranteed at £750
8.00pm £40 + £6 No Limit DS Freezeout 6000 chips 24 minute clock guaranteed at £2000
Thursday
7.45pm £10 + £4 No Limit Freezeout Beginners 3000 chips 20 minute clock guaranteed at £500
8.00pm £40 + £6 No Limit DS Freezeout 6000 chips 24 minute clock guaranteed at £2000
Friday
7.45pm £25 + £6 No Limit Freezeout 3000 chips 24 minute clock guaranteed at £1250
8.00pm £40 + £6 No Limit 2 Rebuys 3000 chips 24 minute clock guaranteed at £4500
Saturday
8.00pm £30 + £6 No Limit Freezeout 4000 chips 24 minute clock guaranteed at £1500
Sunday
7.45pm £15 + £5 No Limit Freezeout 3000 chips 20 minute clock guaranteed at £750
8.00pm £40 + £6 No Limit DS Freezeout 6000 chips 24 minute clock guaranteed at £2000