Exclusive UK Player Only Qualifiers to the French Heads-Up Poker Championships on EurosportBET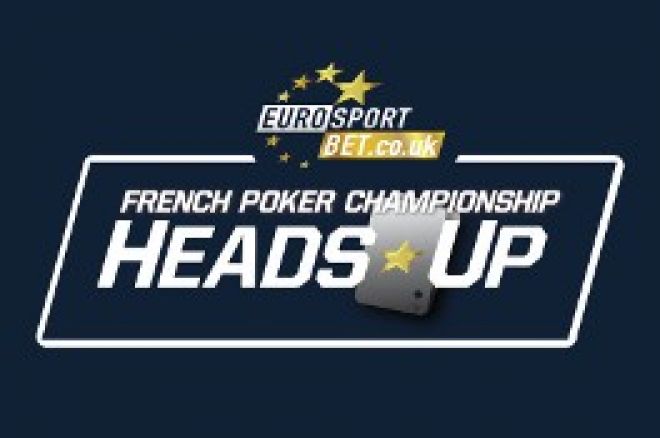 Recently we brought you news about the French Heads-Up Poker Championship, which is being held at the Casino of Evian in France between 16-17 March. The event is being held in conjunction with EurosportBET, who are not only hosting online qualifiers to the event but will be filming a show which will be broadcast on Eurosport to over 52 countries.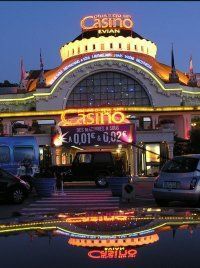 The double KO event will boast a €160,000 prize pool and feature some of the best players in Europe. We have exciting news now because YOU can be a part of it for next to nothing. Thats because EurosportBET are holding exclusive qualifiers to the event for UK PLAYERS ONLY. That's right, from March 1-7 you can play in daily qualifiers to win a €7,000 package, which includes €5,500 entry plus transport and accommodation. You will stay at a luxurious 5* hotel in Evian and have the chance to enjoy the golf, the spa and the beauty of the Alps and the Leman Lake.
There is also a great looking side event schedule: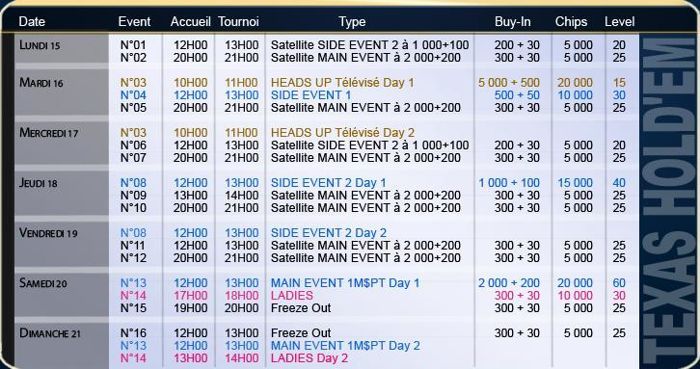 The qualifiers are structured in two rounds, the 1st round qualifiers only cost $5+$0.50 and take place every day between March 1-6 at 20:30 GMT. There is also a last chance event on March 7 at 15:00GMT. The top 5 winners at the end of each qualifier will win a free ticket to the online final, while the prize pool will be distributed according to EurosportBET's standard payout structure. You can play in as many round 1 tournaments as you want.
Then the round 2 final will only consist of 35 players and the winner will scoop the package to the French Heads-Up Poker Championship. The online round 2 final will take place on March 7 at 20:30 GMT.
So there you have it, for just $5.50 you stardom, fortune and a luxury stay in Evian can beckon. For more information and to qualifier, go to EurosportBET.co.uk today.