Buy-in for All GUKPT Events at BlueSquare, UKIPT Coventry Freerolls and Pub Poker In Trouble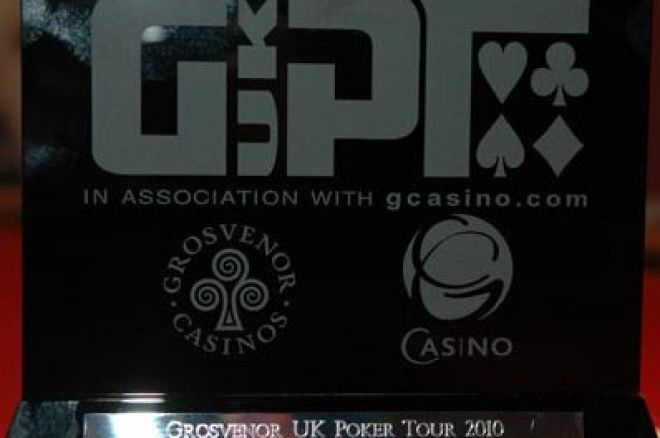 Direct Buy-in for ALL GUKPT Events at BlueSquare
Now you can avoid the queues or the risk of the events selling out, as every single Grosvenor UK Poker Tour event is now available to buy in online at BlueSquare. Right now you can buy in to the £1,500 main event of the current GUKPT London festival and the service will soon be extended to all side events, Club Championships and Summer Series. This is obviously fantastic news from BlueSquare, as security is of paramount importance these days and not having to walk round with huge wads of cash is a big relief.
Just log onto Blue Square Poker and look for the 'GUKPT 2010' Tab.
Over at the Vic and the latest side event was won by Kevin Kirby:
£300 No Limit Holdem
1st - Kevin Kirby - £9,400
2nd - Badr Senhaji - £6,600
3rd - Charlie Combes - £4,125
4th - Francis Scilio - £2,550
5th - Daren Braddick - £2,000
6th - Miriam Segal - £1,500
7th - Vincent Sweeney - £1,200
8th - Alex Vandeweyer - £875
9th - Veli Penttinen - £625
Courtesy of the GUKPT Blog.
If you want to play in any of the future legs of the Grosvenor UK Poker Tour you can qualify for them on Blue Square Poker. They have direct and seat only satellites on Wednesdays, Fridays and Sundays every week from as little as £55, with even smaller sub feeders daily.
You can start off your satellite campaign with a free £11 and £55 tournament token, exclusive when you join BlueSquare Poker via UK Pokernews, also good for an impressive $500 sign up bonus.
UKIPT Coventry Freerolls at Pokerstars
The next leg of the Pokerstars UK & Ireland Poker Tour is getting closer and you can win your seat to Coventry for free daily on Pokerstars. A £1,235 package, containing buy-in and expenses, is available every night at 20:30 GMT until March 28. They are free to enter with £0.50 rebuys. Select 'tourney' and 'regional' to locate it in the Pokerstars Lobby. The Coventry leg takes place between April 8-11.
Dont forget that when you register at Pokerstars account via UK Pokernews, you will also be eligible for exclusive Pokernews $2,000 freerolls.


Gambling Commission Make Pub Poker Warning
Three men have been cautioned under the 2005 Gambling Act for running an illegal pub poker game in Cheshire. Poker in pubs is currently allowed but with strict rules, the main one being that the stakes can be no more than £5 per person and the prize pool no more than £100. Three men were cautioned at the Cherry Tree pub in Runcorn.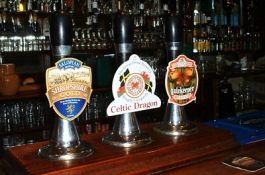 Inspector Simon Blackwell, of Cheshire Police, added: "This innovative investigation between the partner agencies in Halton clearly shows our joint commitment to improving licensing standards. Those that would wish to unlawfully commit gambling offences will be dealt with robustly by The Safer Halton Partnership."
There is no doubt that pub poker is both good for the poker industry and also the struggling pub industry, however the pub poker vendors are finding the current legislation very restrictive, confusing and some are just openly flouting them. Most are calling for a revision in the rules that would allow a little more flexibility around buy-ins and prize pools and we certainly hope so to, because pub poker is one of the unsung heroes of UK poker.