UK Player Jack Ellwood wins FTOPS Main Event and UB $200,00 Guaranteed Amidst Controversy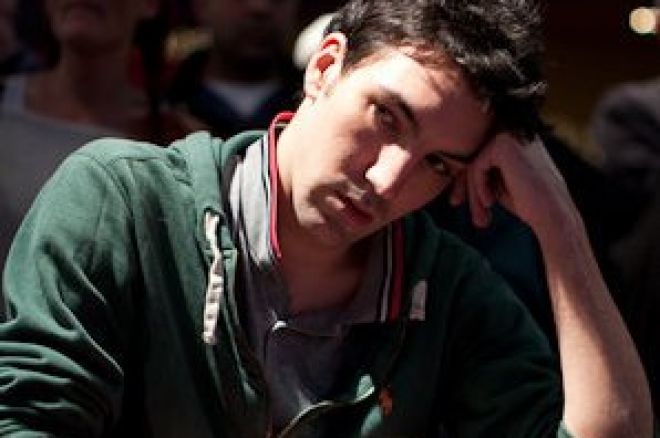 UK player Jack Ellwood is currently one of the big talking points in online poker. Not only did the 24 year old from Newcastle recently come 2nd in the Pokerstars UKIPT Manchester for £37,500, last Sunday he had one of the biggest and craziest Sundays online ever.
Not only did he win the Ultimate Bet $200,000 Guaranteed for $51,016.80 under the screen name ELLWOODINHO he also won the Full Tilt FTOPS Main Event. Ellwood took $237,643.69 after a 7 way chop under the screen name JackQKA. This is not only one of the most impressive Sunday feats by a UK player, it's up there with the overall biggest Sunday heaters, not many people have took down two majors in one night.
You would think that this would allow Ellwood to celebrate a very successful couple of weeks, but not right away as he would find himself embroiled in one of the oddest stories in online poker for a while. On Tuesday someone called 'JMaverick' came onto the 2+2 forum claiming that he had staked JackQKA to play in this event and that he hasn't paid up the 50% owed. He also claimed that the player behind the FTOPS win was only 16 years old. You can see the thread here.
The post was met initially with belief as it was a convincing and detailed story, although most people were dumbfounded that anyone wanting their 50% would out the fact the player was underage, because that would surely give Full Tilt good reason to seize the funds. The thread was already reaching epic proportions when Ellwoods friends started appearing on the forum, clearing up that the actual winner was the 24 year old. Eventually Jack came on the forum himself to remove any doubt. He also confirmed that he has already had his identity verified by Full Tilt Poker.
Why on earth someone would go to the trouble of making such a ludicrous and difficult to prove lie is hard to comprehend. It could have been an incredibly dumb attempt to get half of Ellwoods winnings or possibly more shrewdly (But still dumb) an attempt to get Ellwood expelled from the event and move another player up the pay ladder. One poster on the forum claimed that Full Tilt are now investigating that the original poster was in fact someone who cashed in the event, however that has not been verified.
We are hoping to have a word with Ellwood ourselves very soon to get his side of things.