The Poker Babes - Interview with Kitty Lea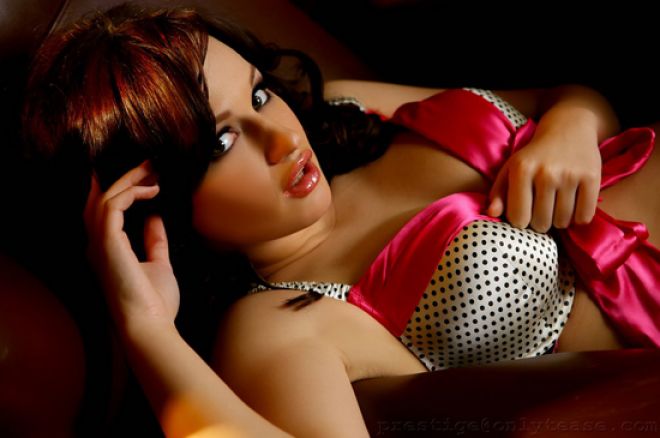 Model, actress, DJ and extremely hot poker player Kitty Lea is this weeks Poker Babe. Multi talented Kitty from Lincoln UK has been featured in many magazines such as Bizarre, Nuts, Loaded, Front, Heat and Maxim Magazine. She is also making her debut into the film industry and has already appeared in the films, Kung Fu Flid and Just For the Record. We got talking as girls do and Kitty was kind enough to answer my questions...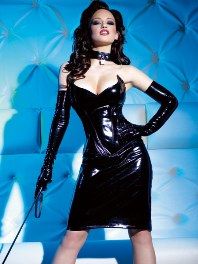 Em: How did you first get into poker?
Kitty: Well my ex was a pro and although I never wanted to learn when I was with him about a year and a half afterwards my friend introduced me to Texas hold em on the IPod touch. It looked like so much fun I downloaded it and was hooked ever since.
Em: Do you enjoy live poker or online poker the most?
Kitty: Well I have only played one live game so far and that was pretty scary so I would have to say online poker for now
Em: What's your style of play?
Kitty: Mmm right now a bit of everything, I'm still playing a bit like a wimp
Em: If you were choosing players for a team poker game, who would you choose and why?
Kitty: Mmm well Vanessa Rousso and Victoria Coren girl power yeah?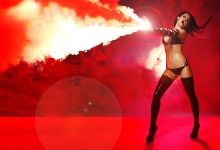 Em: If you could meet any poker player in the world dead or alive who would it be and what would you say to them?
Kitty: Hahaha I guess id meet my ex and challenge him and hopefully thrash him
Em: What do you wear to play poker and do you find it affects your game?
Kitty: Well last time I did my live game I was wearing a very nice dress and considering it was a room full of guys you can imagine it turned some heads
Em: Have you or would you ever play strip poker?
Kitty: Actually I haven't but I'm very keen to start, any offers?
Em: If you were stranded on a desert island what three items would you take with you?
Kitty: Shampoo? Haha errr well there would be no electric, oh a toothbrush! And a bottle of vodka
Em: Do you find it harder or easier when it is all men at the poker table apart from you?
Kitty: Well it's more fun
Em: If you were an animal what would you be?
Kitty: A killer whale without a doubt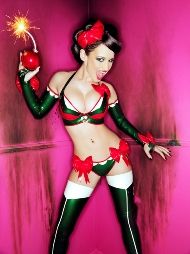 Em: Who in your opinion is the hottest poker player male or female?
Kitty: hahah no comment
Em: Does being good looking make people behave differently to you when playing poker? ....and do they assume you're not as smart as them?
Kitty: Well I'm sure I have all of that to come in time. If it makes me win then I'm all for it, other wise I might have to grow a beard and shave my hair off. And often in online poker I find people think I'm a total idiot so its fun taking their money. It's like one great big power trip I never want to end. And hopefully with time it wont
Em: If us girls all got together to play we would surely show the men how it's done right?
Kitty: Definitely when can we do it? This weekend?
Thank you Kitty, this weekend sounds good I can't wait to play. I will be out and about again this week on my quest to bring you even more of these sexy poker babes and you can catch up with what's going on with Kitty at www.kitty-lea.com
Check out Emma's previous interviews with Poker Babes Jennifer Leigh and Dionne Glen.